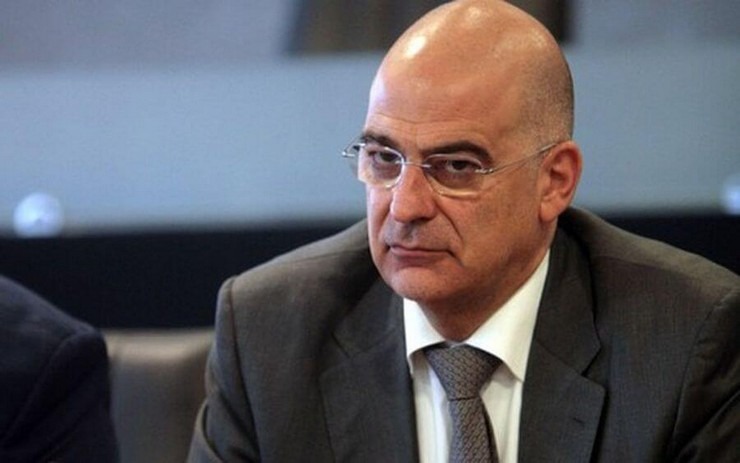 Greek Foreign Minister Nikos Dendias will arrive in Moscow late Tuesday night, where he will meet with his Russian counterpart Sergey Lavrov on Wednesday, November 6.
This comprises the Greek Foreign Minister's first visit to Russia, at a time of significant regional developments, with Russia reinforcing its geopolitical role in the wider region of the Southeast Mediterranean and the Middle East.
According to diplomatic sources, Greece is reintegrating itself into regional affairs as a factor of stability and security for the wider region through a coherent effort to re-launch its foreign policy.
In this context, according to the same sources, the Greek diplomacy aspires to start a new chapter in the traditionally friendly Greek-Russian relations, a new phase of development based on honest discussions and regular communications. To this end, the two Ministers will sign a joint Greece-Russia 2020-2022 Consultative Program, which establishes a series of regular contacts both on an institutional and a political level between the two countries.
In addition, Nikos Dendias will have the opportunity to discuss recent developments on a regional level with his Russian counterpart, focusing on the situation in Syria as well as in the eastern Mediterranean, where Turkey's steadily increasing violations and dangerous behavior concern the Greek side.
The Greek Minister is also expected, according to diplomatic sources, to raise with his Russian counterpart the issue of the immigrants/refugees being turned into a tool by the Turkish political leadership, while matters such as developments in Ukraine, the Balkans, the Cyprus problem and Russia's relations with the EU cannot be left out from the talks agenda.
Specifically, regarding the Russia-EU relations, Nikos Dendias will have the opportunity to point out to the Russian side that Greece views Russia as an integral part of European security architecture and seeks to contribute positively to the dialogue between the EU and Russia. Greece, according to the same sources, firmly supports the EU's need to maintain operational relations and open channels of communication with Russia and is ready to assist initiatives aimed at improving Euro-Russian relations, always on the basis of the full implementation of International law.
Finally, on a bilateral level, our country's steadfast goal is to further strengthen our cooperative relations with the Russian side, on the basis of mutual respect and equality. In this context, Greek diplomacy aspires the visit to stimulate co-operation in a wide range of sectors, since Greece's economic recovery and the new institutional framework for attracting major investment programs now make Greece appear as a particularly attractive investment destination in a number of sectors, such as tourism, high technology, transport, construction and more. In addition, Russia is an important energy partner of Greece, with the prospect of further expanding bilateral co-operation in the future, both in the gas sector and in renewable energy sources. /ibna