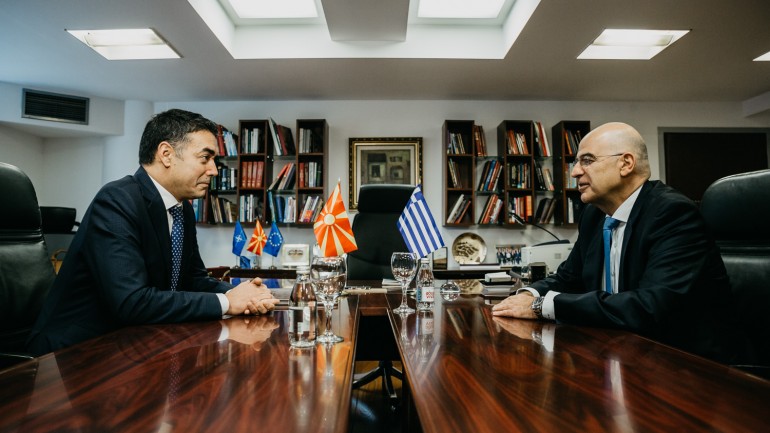 Greek Foreign Minister Nikos Dendias said Greece and North Macedonia have a common future, if viewed in good faith. He acknowledges that implementation of the Prespa Lakes Treaty has been delayed, but it has dramatically improved relations between the two countries.
Implementation of the Prespa Agreement has been delayed by both sides, but the fact is that it has dramatically improved relations between the two countries, Greek Foreign Minister Nikos Dendias said on his first official visit to the country. Following a meeting with his Macedonian counterpart, Nikola Dimitrov, where they discussed a number of issues of mutual interest, including further implementation of the obligations under the agreement, Dendias stressed that Greece supports North Macedonia on its path to the European Union.
"Greece supports the accession of North Macedonia and other Western Balkan countries to the EU. That is a common goal. The start of negotiations will be a significant step for Greece, which is an important goal. We understand the disappointment of delay, but we need to look ahead. It is important to implement European values, and we offer full co-operation", Dendias said.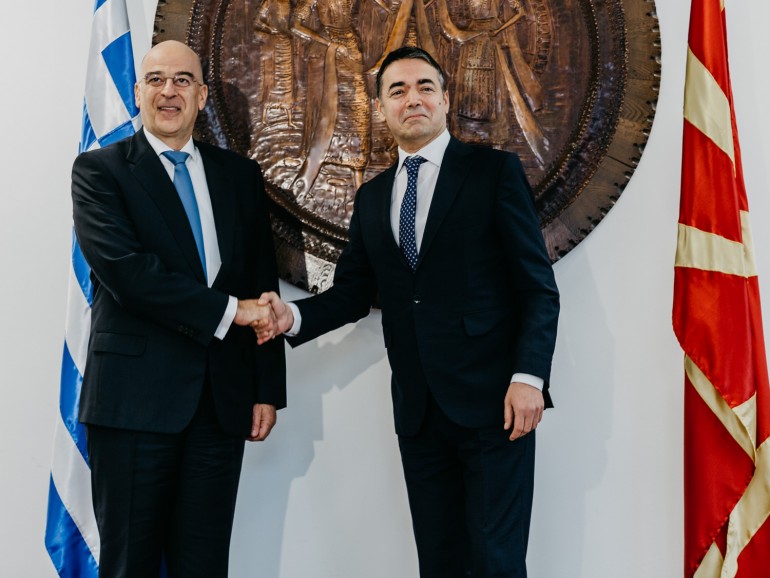 The Greek Foreign Minister acknowledged that the implementation of the Prespa Agreement was delayed by both sides, without giving a concrete answer as to why the signposts have not yet been changed in northern Greece. Dendias reiterated that the position of the current Greek Government is that the Prespa Agreement is a work done and should be fully implemented, and that the commissions arising from the mutual legal obligations of the signed agreement should continue with their work.
Foreign Minister of North Macedonia Nikola Dimitrov said the forthcoming elections would not slow down the implementation of the joint agreement, as he added, it is part of the legal system and must be respected.
"The Agreement has practically opened up a huge potential for cooperation between the two neighboring states. Unfortunately, we did not solve the big issue in the 1990s, but it is good that the issue is now behind us and the more we use the potential that has opened up in terms of economics, security and other areas of common interest, the easier the political will contract management and the next generations will find it weird and difficult to understand how we could lose three decades of our relationship on this issue", Dimitrov said.
The two counterparts discussed boosting bilateral co-operation, but also the first meeting of trademark experts, as well as the opening of new border crossings. In this regard, Dimitrov announced that the first session of experts to discuss brands and trademarks will be held very soon, and the joint commission on educational and historical issues between the two countries will continue its work. Dendias will also meet with Prime Minister Zoran Zaev and President Stevo Pendarovski./ibna