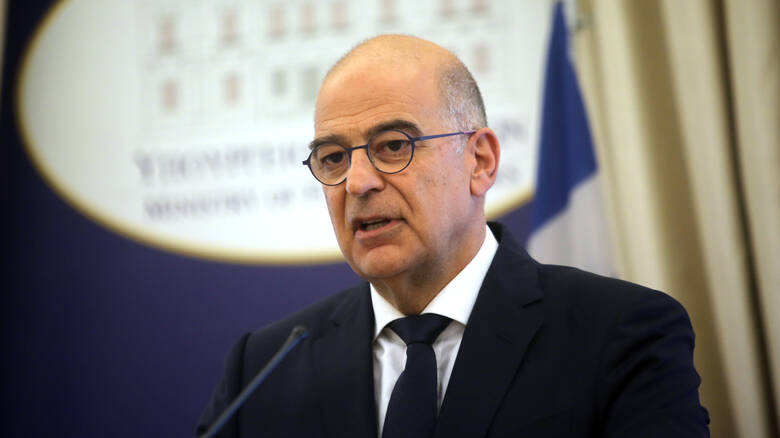 Greek Foreign Minister Nikos Dendias starts a mini tour on Monday, December 16, with his first stop in Geneva on Monday, where he will meet with UN Secretary-General Antonio Guterres, while on Tuesday December 17 he will be in Riyadh, Saudi Arabia, December 18 in Abu Dhabi of the UAE and in Jordan on Thursday, December 19, according to a statement by the Greek Foreign Ministry.
In Geneva, Nikos Dendias will discuss issues of regional and international interest with the UN Secretary-General, focusing on developments in the Mediterranean and the Cyprus problem. Although the SG cannot decide on his own on the Turkey-Libya Agreement, which is a burning issue for the Greek side, he can launch proceedings within the UN over whether the agreement violates international law. In addition, the Greek Foreign Minister will discuss the latest developments in the Cyprus issue, but it is not known whether he will table specific proposals or simply refer to the issue.
In the Arabian Peninsula and the Middle East, Nikos Dendias will hold talks with his counterparts on bilateral relations, as well as developments on important regional issues, according to the Foreign Ministry's announcement.
Saudi Arabia and the United Arab Emirates play an important role in the Arab world, including Libya, and their approach and briefing by Nikos Dendias on Libya and the agreement with Turkey could yield tangible results./ibna