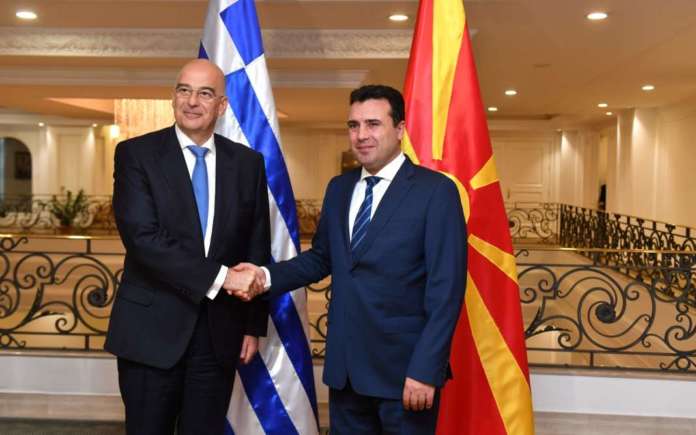 Greek Foreign Minister Nikos Dendias, who is visiting North Macedonia, had separate meetings with President Stevo Pendarovski and Prime Minister Zoran Zaev today. At the meeting with Pendarovski, they exchanged views on the overall bilateral relations, the country's European and Euro-Atlantic perspectives, as well as the situation in the region, the President's Cabinet said.
Pendarovski emphasized that the Prespa Agreement is a step that demonstrates a commitment to developing good neighbourly relations and cooperation.
Prime Minister Zoran Zaev and Greek Minister Nikos Dendias discussed the support that the country receives from Greece on the road to Euro-Atlantic integration and the development of trade relations investments. Dendias said that at the request of Prime Minister Mitsotakis in the coming period he would intensify his lobbying agenda in the European centers of power, seeking a way for North Macedonia to start the negotiation process with the European Union as soon as possible.
Greece is the third largest investor in North Macedonia, and aspires to climb to first place in the next period. The Prespa Agreement is an excellent opportunity to strengthen cultural and economic ties between the two countries, the meeting concluded./ibna