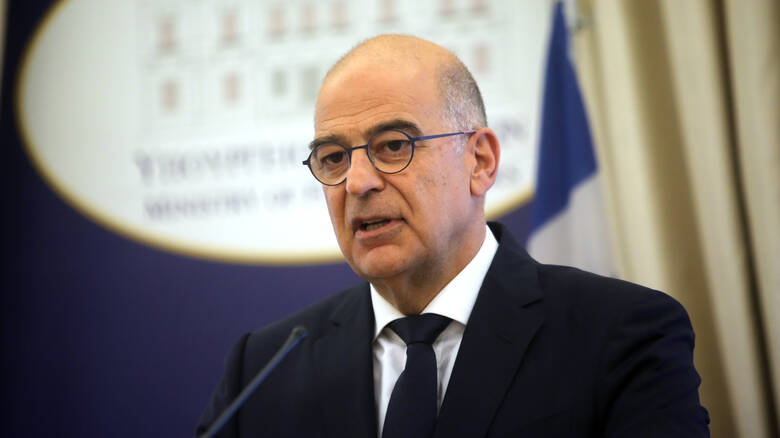 Greek Foreign Minister Nikos Dendias will pay a visit to Podgorica, Montenegro on Wednesday 29 January, and then to Zagreb, Croatia.
In Montenegro, Nikos Dendias will meet with the country's state and political leadership, as he will be received by President Milo Dukanovic and Prime Minister Duško Markovic. He will then meet with his counterpart Srđan Darmanović as well as with Parliament Speaker Ivan Brajović.
During his visit to Croatia, the country holding the EU presidency this term, the Greek Foreign Minister will have talks with Croatian Foreign and European Affairs Minister Gordan Grlić Radman. Discussions will focus on bilateral co-operation as well as on issues of European and regional interest, focusing on the European perspective of the Western Balkans and the situation in the Eastern Mediterranean.
The EU-Western Balkans Summit will be held in Zagreb in May, as the Croatian Presidency has placed the European integration of the Western Balkan countries on its priorities.
General Affairs Council
Deputy Foreign Minister Miltiadis Varvitsiotis participated in the EU General Affairs Council in Brussels. In his speech, he welcomed the priorities of the Croatian Presidency and especially the enlargement of the EU to include the Western Balkans, which constitutes a continuation of the 2003 Thessaloniki Agenda. In this context, he referred to the Greek Government's initiative to convene a Summit on the Western Balkans in Thessaloniki on 24 February, in order to promote dialogue and strengthen the European perspective of the Western Balkans.
As for kicking off the discussions on the future of Europe, the Deputy Foreign Minister pointed out that this debate must be carried out promptly, based on  arguments and seriousness, in order to shield this dialogue against populist dilemmas, "without allowing any space to populists to disorientate those talks". He also recalled the corresponding institutional process for the EU Constitution, which was infiltrated by national elements and populist arguments and ultimately did not work.
Mr. Varvitsiotis then attended a working lunch with his counterparts focusing on the negotiations on the new Multiannual Financial Framework 2021-27. /ibna