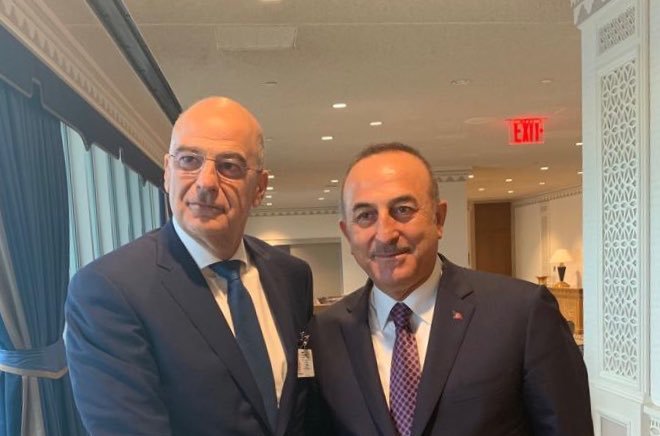 Foreign Minister Nikos Dendias met with his Turkish counterpart, Mevlut Cavusoglu, on the sidelines of the works of the UN General Assembly.
The meeting came as a continuation of yesterday's meeting of Prime Minister Kyriakos Mitsotakis with President Recep Tayyip Erdogan.
The main topic of discussion was the preparation of the next Greek-Turkish Cooperation Council, which is expected to convene in the first half of 2020, under the leadership mandate.
The mutual desire to improve the climate between Greece and Turkey and the opening of new communication channels between the two sides was also stressed./ibna