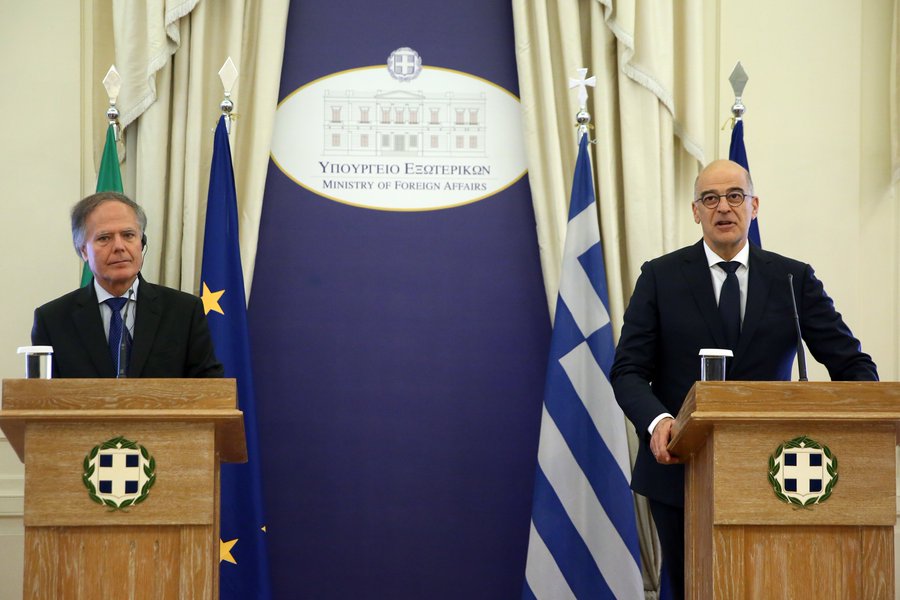 The Italian Foreign Minister Enzo Moavero Milanesi was received in Athens by Greek Foreign Minister Nikos Dendias on Thursday, August 8, 2018.
The two Ministers, who met for the second time in a month after the EU Foreign Affairs Council, discussed a wide range of issues, both bilateral and of European and international interest.
The situation in the Eastern Mediterranean, created by a gross violation of the sovereignty and sovereignty of the Republic of Cyprus, the imminent completion of the TAP as well as the signing of the agreement to build EastMed, developments in EU and the Brexit, migration and the situation in Libya, as well as the western Balkans was on the agenda of the two homologues.
Finally, Dendias and Milanesi discussed in detail how bilateral visits would come under the umbrella of an institutionalized and regular contact between the Ministers and the Foreign Ministries of the two countries./ibna