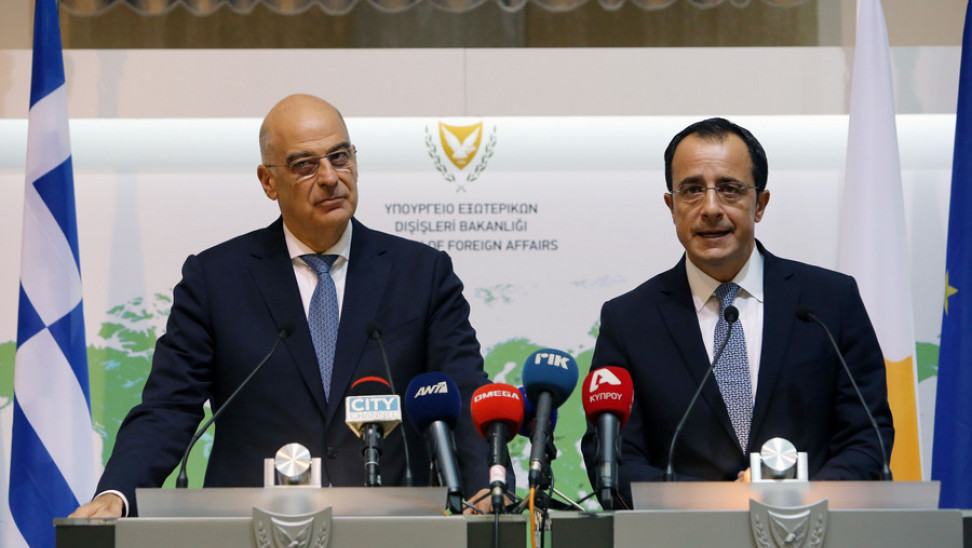 The Ministers of Foreign Affairs of Greece, Nikos Dendias, and Cyprus, Nikos Christodoulides, will travel to the United Arab Emirates to participate in the 10th "Sir Bani Yas Forum", where they will also inaugurate the trilateral Greek-Cypriot-UAE cooperation by holding their first meeting with Abdullah Bin Zayed Al Nahyan.
"Sir Bani Yas Forum" is organized by the United Arab Emirates Ministry of Foreign Affairs and International Cooperation, with the aim of security and stability issues in the wider Middle East and Gulf region being discussed.
By now it comprises an annual regional symposium of dialogue and exchange of views, with Prime Ministers, Ministers of Foreign Affairs and other government officials from various countries participating in its operations, alongside experts in international relations and foreign affairs.
Nikos Dendias is scheduled to meet with his counterpart Sheikh Abdullah Bin Zayed Al Nahyan, with whom he will discuss issues of mutual bilateral and regional interest; he will also meet with United Arab Emirates Secretary of State Miss Reem Al Hashimy.
The following day, Sunday, November 17, the Minister of Foreign Affairs will meet with the Executive Director of the Hedaya International Center for Countering Violent Extremism Ahmed al Qassimi, while on Monday, November 18, he will meet with economic agents in the country to promote bilateral economic relations.
After his visit to the UAE, the Minister of Foreign Affairs will visit Kuwait, where he will hold contacts with the country's political leadership to promote bilateral political and economic relations.
The Minister of Foreign Affairs of Cyprus, Nikos Christodoulides, will meet with his UAE counterpart Sheikh Abdullah Bin Zayed Al Nahyan and will participate in the first tripartite Ministerial Cooperation between Greece, Cyprus and UAE. /ibna