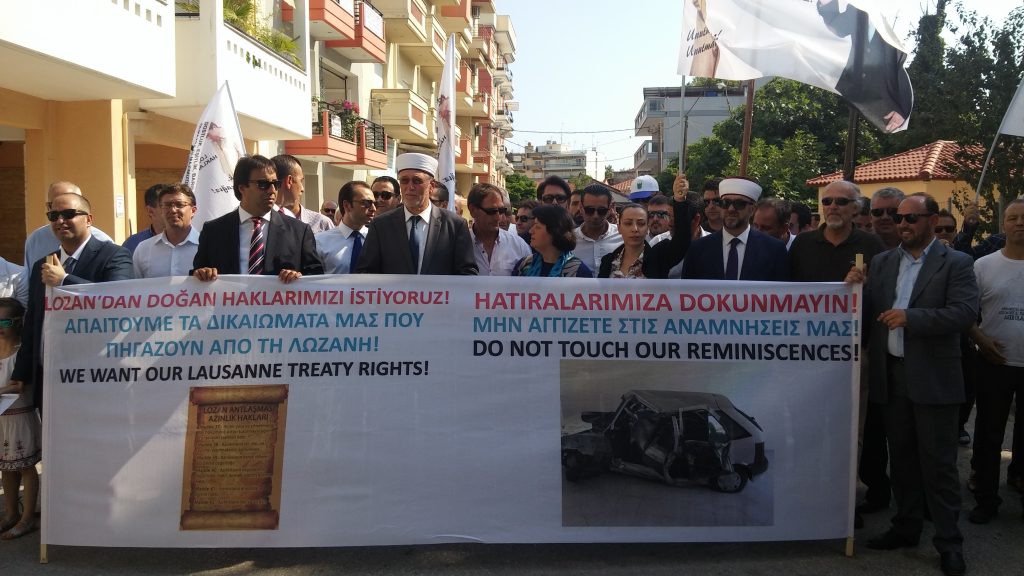 Ankara, July 25, 2016/Independent Balkan News Agency
By Manolis Kostidis
Approximately 900 members of the minority in Thrace participated in the march in Komotini downtown, organized by the minority parties "Gender Peace and Friendship" (KIEF), on the occasion of the completion of 21 years since the death of its founder, Ahmed Sadik.
Executives of KIEF, attachde to their march the title "March for Claiming Rights" under the Treaty of Lausanne and combined with the anniversary of its signing.
In his small demonstration, people gathered in front of the offices of the Prefecture of Rodopi Organization KIEF and then marched to the building of the prefecture of Rodopi. From there, the president of KIEF Mustafa Ali Caus said that Turks in Thrace assert the rights of the "Turks" in Thrace. At the same time, he condemned the attempted coup against Erdogan.
None of the Muslim MPs who were in Parliament yesterday participated in the March.
Later, there was a memorial in the cemetery where Sadik Ahmet was burned.
In Komotini there was also a march of nationalists who wanted to prevent the concentration of Muslims, but the police removed them and no incidents occurred.