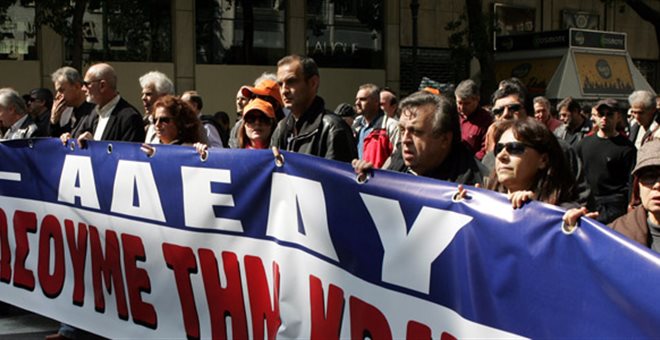 Review Hari Stefanatos
The Supreme Administration of Public Employees (ADEDI), effectively public employees' union, organizes demonstrations against the measure of "availability" across the country starting today with captures of the administration and staff offices in all the administrations and workplaces.
Rallies will be held at 15:00 by public workers across the country.
Earlier at 13:00 the employees at the National Telecommunications Company have planned a rally outside the Ministry of Administrative Reforms. The mobilizations of ADEDI are going to escalate on July 9, with a 24-hour nationwide strike in all the public administrations in addition to the rallies and marches across the country.
The General Council of ADEDI is asking for the withdrawal of the draft law for selecting managers in public administration and the abolition of the measures of "availability" and layoffs.
In particular, ADEDI argues that "the provisions of the bill, repeal any objective and measurable criteria for the selection of the managers" and has for this reason decided another round of  mobilizations in public services, demanding except from the withdrawal of the measure of assessment, the repeal of the measures of "availability" and layoffs and the reinstatement of all the dismissed employees.
(Source: Ethnos)