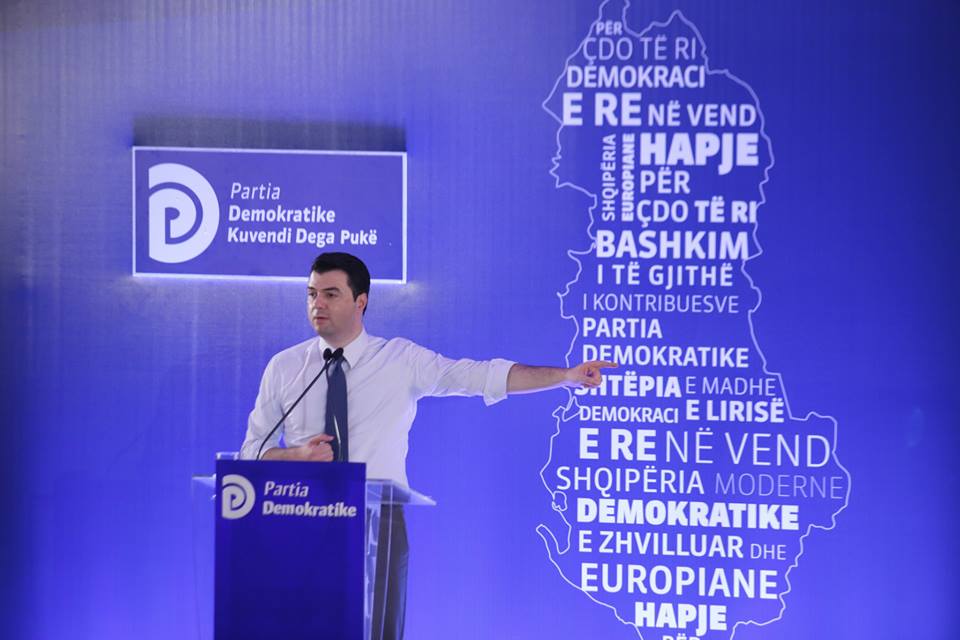 Tirana, July 10, 2014/Independent Balkan News Agency
Democrats will once again win the challenges of the country, because Albanians are those who want change and the help of the opposition to be saved from the current government, declared the leader of the Democratic Party, Lulzim Basha during the DP election assembly in Vlora.
In the new history of pluralism in Albania, says Mr. Basha, democrats managed to replace rulers and ignorant with intellectuals, to change the country and undertake big reforms.
As it happened 24 years ago, once again, said Basha, Albanians seek the help of democrats to be saved from rulers, the delirious and the world of crime which is ruling the country.
For this reason, Basha considered the elections in the DP of a capital importance in order to transform the profile of the national leadership. "We're not only electing several heads of DP in the districts, but a system which will transform once and for all the national leadership", said the democrat leader.
"24 years ago, we overthrew dictatorship and communism. 10 years ago, it was us, democrats, who removed from power the most corrupted government in Europe to  replace them with a western like political and intellectual elite. Albania has asked us to make big projects and we have honored this, because at the very core of our political AND is honest, ability and freedom. Times have changed, but challenges remain the same", said Basha.
Referring to surveys and contacts with the people, Basha said that the country is asking for help, "the people is calling us to save them from rulers, the delirious and the world of crime".
The leader of the Albanian opposition launched this message from Vlora, where in 1997, there were massive protests that led to the overthrow of democrats from power and leave them for 8 years in opposition.
But Vlora was once again the key for democrats to come back to power for another eight years. This is why this city is seen as priority by political camps.
The opposition has constantly been present in Vlora, but in the recent elections, it obtained poor results there.
On the other hand, the left wing was stronger in last year's elections, as its political lobbying was intensive. The socialist leader, Edi Rama ran in the constituency of Vlora and opened his MP office there. He's holding several important and state activities in Vlora. /ibna/