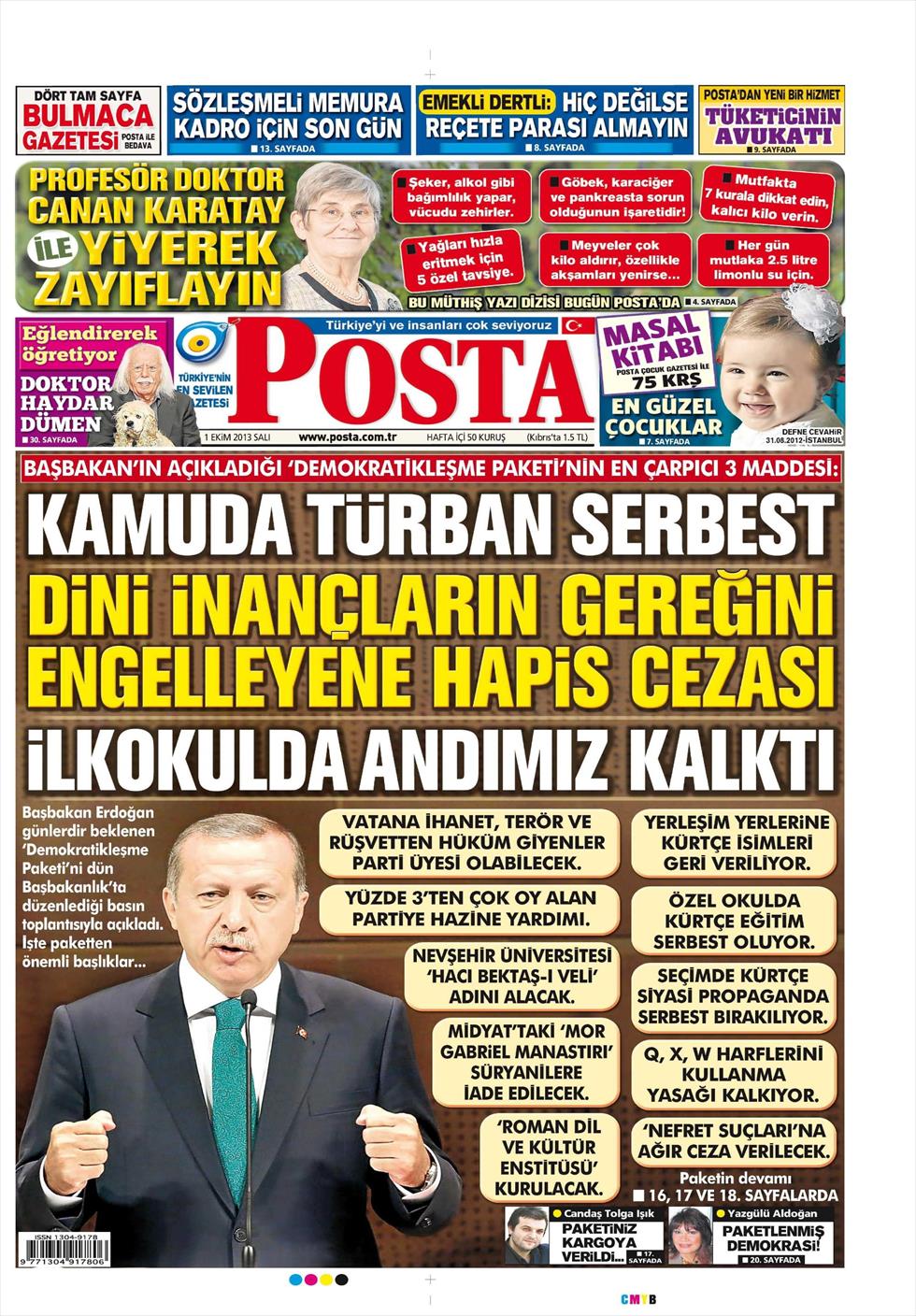 By Manolis Kostidis – Ankara
The headline of Aksam reads "Erdogan's revolution" referring to the democratization package announced by Erdogan. "With the manifesto of September 30th a new Turkey will be born. The measures announced by Erdogan will bring political, religious and social freedom and rights to minorities".
"The three most important points of the package" the headline of Posta reads. The paper says the democratization package "frees the wearing of headscarves in the public sector, imposes imprisonment to those preventing others from fulfilling their religious obligations and banishes the citizen's oath from primary schools".
"Democracy! You can wait" reads the headline of Cumhuriyet. The Turkish paper maintains the Erdogan package doesn't democratize the country. "Democratization did not emerge from the package, but vote mongering". The paper stresses that lifting the ban on Islamic headscarves in the public sector is the key measure backed by the Prime Minister. The paper also stresses that the Prime Minister did not take any questions during the press conference for the democratization package.