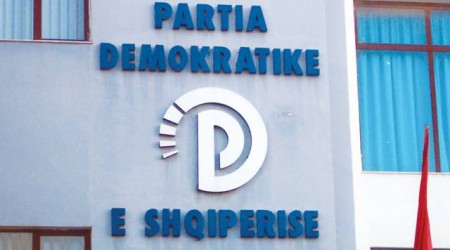 Tirana, July 1, 2013
The Democratic Party is expected to start today the official race for the post of the new leader of the party, a process which will continue until Thursday.
Immediately after the start of the race, this party has started to check the membership lists for the voting according to the principle "one member, one vote" for the candidacies which will be presented for this post.
Last Friday, the leadership of the DP launched the opening of the race, after the resignation of the chairman Sali Berisha, according to whom the DP needs a new start.
"The DP has suffered a defeat in the elections and it urgently needs a new powerful return, which would be impossible without a new leadership. Our duty is to launch the procedures for the election of a new leader. He cannot be elected by the congress. He must be elected by the members of the party", said Berisha in the meeting of the leading board.
The race is expected to take place at the end of July and beginning of August. After the voting and election of the leader, the latter will be entitled to elect the candidatures for the National Committee, which are voted in the next assembly of the Democratic Party. The National Committee then elects the leading board of the party.
The official candidatures have not yet been presented, but the vice chairman of this party, Jozefina Topalli and the general secretary, Ridvan Bode have distanced themselves from the race. /ibna/