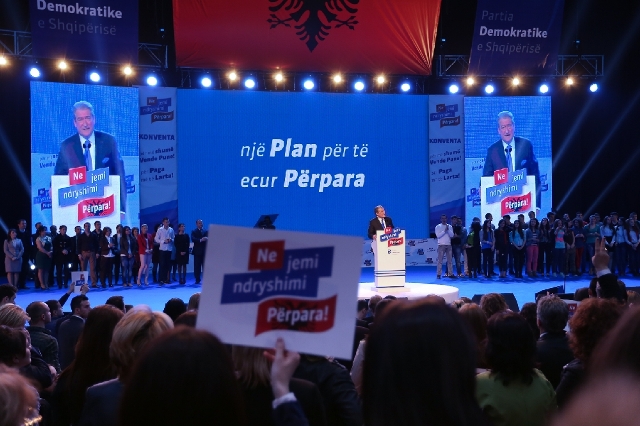 Tirana, May 25, 2013
The electoral convent held today by the Democratic Party was crowned with the speech of its chairman, Sali Berisha who said that today starts the hurricane of the victory of June 23 elections.
Berisha said that the enthusiasm of the people and their massive participation in the campaign emanates from the bottom of the heart for a developed Albania and for a European Albania.
Premier Sali Berisha declared that thanks to the development of infrastructure, the great resources of the country will be exploited thus securing major revenues.
According to him, several years ago, the country suffered the lack of power supply under the socialist government, while in a few years, energy turned into the main pillar of the governing policies.
Berisha launched accusations against the head of the Socialist Party as far as infrastructure is concerned, saying that in 11 years as mayor of Tirana, Rama left the capital with only 250 km of roads. PM Berisha said that during his years as mayor of Tirana, Rama benefited a lot of funds, but he abused with them.
The head of the government also said that the Albanian Development Fund alone has built 1520 km worth of roads throughout the country by investing 320 million USD. /ibna/