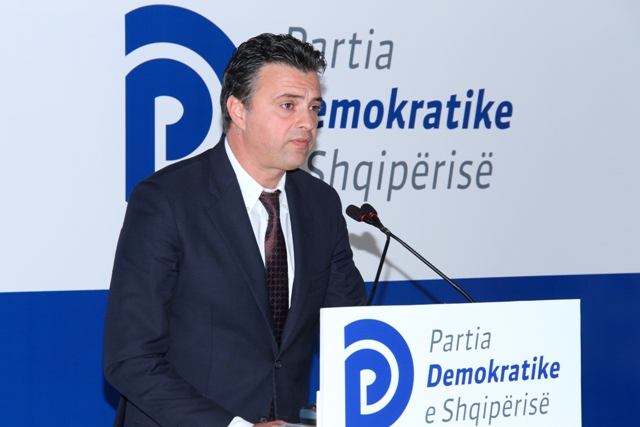 Tirana, October 25, 2013
Through its MP, Arben Ristani, Democratic Party has denounced today Prime Minister Edi Rama and Minister of Interior, Sajmir Tahiri, as according to him, state police was put under the full control of the party yesterday.
The democrat MP said that in open violation with the law, Xhevahir Karaj, socialist candidate for the constituency of Fier in the last elections was appointed as the director of personnel at the State Police, at a time when the law strictly prohibits the involvement at the State Police of persons who have a political vocation.
Ristani said that at a time when the prime minister, the minister and the heads of the state police break the law, than what guarantee do the citizens have from this government, adding that these are the darkest days of state police.
Ristani declared that this is the reason why crime is rising, insecurity is rising and the number of accidents too. The democrat MP said that if the government is behaving like a gang, then criminal elements will find the most appropriate ground to flourish.
On behalf of DP, Ristani demanded to the government to stop breaking the law and to revoke all unlawful acts which are highly damaging state police and increasing insecurity in the country. /ibna/