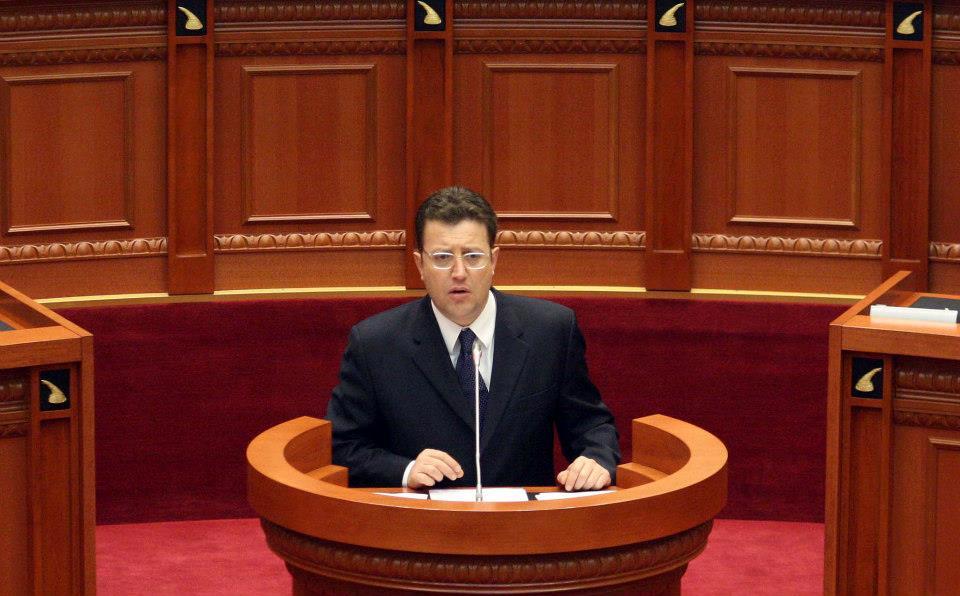 Tirana, November 21, 2013
Democrat MP, Sokol Olldashi has lost his life in a road accident on Wednesday evening, while he was traveling in his vehicle in the national road segment linking Elbasan to Tirana.
Sources at the scene said to balkaneu.com that the accident has taken place around 9.20 pm, where the late Sokol Olldashi was traveling in his Mercedes type vehicle that he was driving himself.
In circumstances which are still unknown, the car has swerved off the road by causing the death of Mr. Olldashi.
Two hours later, police forces have taken the lifeless body of Mr. Olldashi out of the car.
Sokol Olldashi was 41 years of age, married and father of two children. Up until yesterday, he was an MP of the Democratic Party. He has also served as a minister in right winged governments.
Known journalist in the '90s, Mr. Olldashi was one of the youths of December 1990, when the communist regime was overthrown.
A few months ago, Sokol Olldashi raced against the mayor of Tirana, Lulzim Basha for the post of the chairman of DP, following the resignation of Sali Berisha who lost the parliamentary elections of June 23.
In the elections for the chairman of DP, Olldashi could not win. /ibna/