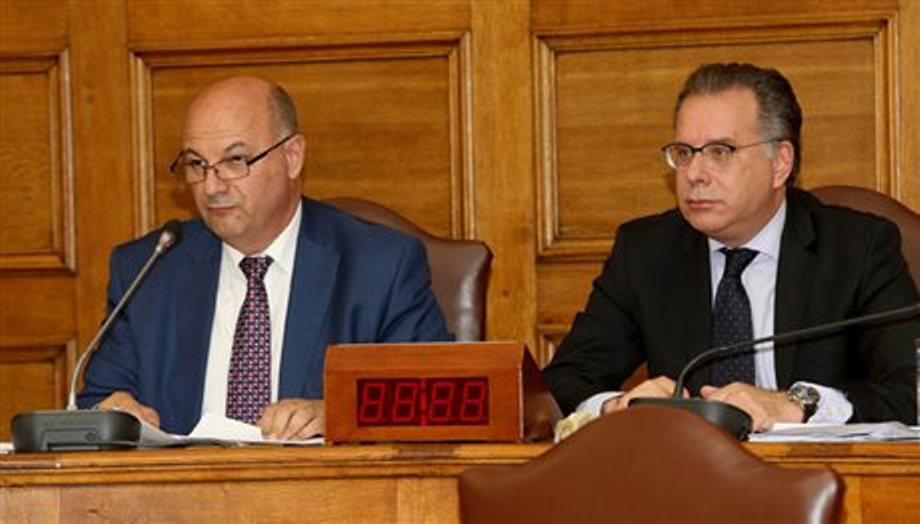 Athens, June 15, 2016/Independent Balkan News Agency
By Spiros Sideris
With a press conference of the Secretary of the parliamentary group of New Democracy Kostas Tsiaras and the party spokesman Giorgos Koumoutsakos and the letter of the president of ND Kyriakos Mitsotakis for unconstitutional diversions and undemocratic behavior of the government, raises the political temperature the main opposition a few hours before the big rendezvous for the anti-government rally on Wednesday with the slogan "resign".
Although officially there is no support from the ND to the particular mobilization, everything points to the fact that the increase of tension and political opposition is aimed at the success of Wednesday's rally.
In the press conference, Koumoutsakos spoke of recurring events, which form an unhealthy climate. "They constitute a blatant violation of the Constitution. We live days of rampant authoritarianism", he said, noting that the parties that govern are collapsing.
Referring to the letter of the ND president, K. Mitsotakis, to House Speaker Nikos Voutsis, the ND spokesman noted: "In the face of all this, the government resorts to undemocratic attitudes and practices, fearful towards its contraction in society, causing problems to the function of the Parliament and the constitutional order".
During the press conference he was highly critical of the government for the way it brings in the House bills for "thousands of pages and regulations that later changed laws that had been passed", but also of the fact that it has still not come to discuss the request from the main opposition for a committee of inquiry on what happened in the economy in 2015 and where has the memorandum led the country. At the same time, he criticized the fact that ministers refuse to fulfill their parliamentary work.
Also, Tsiaras and Koumoutsakos launched an attack on the government for practices of its executives that lead to polarization and division. "Not only are they indifferent, but proclaim the unconstitutionality that they themselves promote. It is not random nor isolated", Koumoutsakos said recalling statements made by Kammenos, Filis, Kyritsis and Gerovasili.