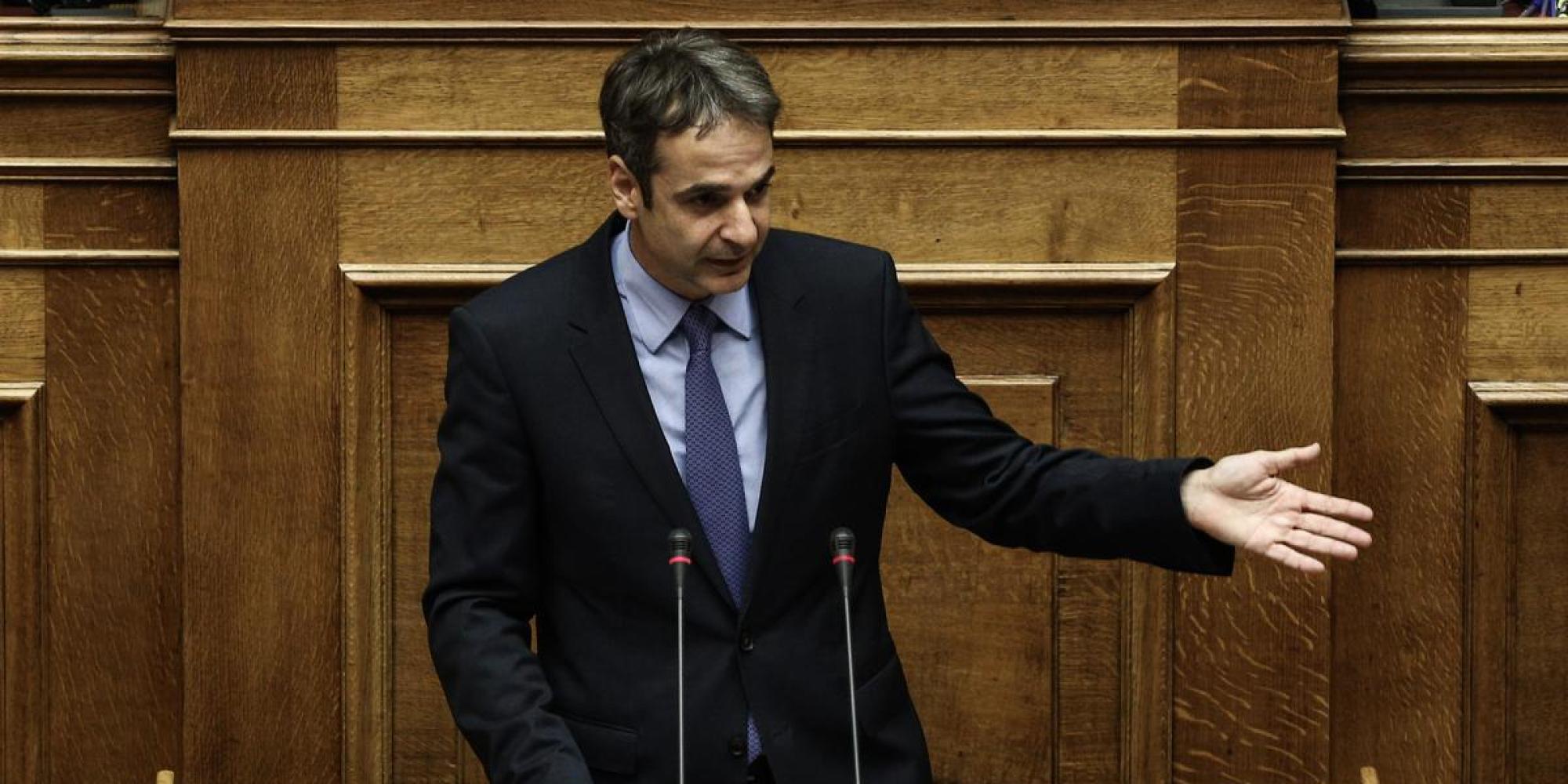 Athens, March 30, 2016/ Independent Balkan News Agency
By Zacharias Petrou
Following Tuesday's debate in parliament on justice and corruption, New Democracy appears to have changed its in strategy in order to portray the party as being prepared to come to power.
In a robust speech in the House, New Democracy leader Kyriacos Mitsotakis urged the Prime Minister to resign and call an early an election, branding the Syriza – ANEL coalition dangerous for the country.
It was the first time Mitsotakis publicly called for an early election since he was elected New Democracy party leader, abandoning his moto: "I am not in a hurry to govern".
As polls show the conservatives are surging ahead of leftist Syriza and with the government likely to approve highly unpopular measures as part of its expected agreement with creditors to wrap up the first bailout program review, New Democracy feels more confident to turn up the heat on the Prime Minister.
The party is also determined for a parliamentary committee to investigate last year's handling of the economy and the imposition of capital controls, especially the actions of former Finance Minister Yanis Varoufakis.
New Democracy also wants the terms of the recapitalization of Greek banks and events that led to the signing of a third Memorandum of Understanding with the country's international creditors probed.
As the government edges closer to an agreement with creditors to conclude the review of the bailout program towards mid-April, New Democracy officials believe the government is in for a difficult time and elections will naturally top the agenda in any case.
Surprisingly calling an early election on Tuesday gave Mitsotakis the opportunity to show determination and muscle as well as put Syriza and ANEL under pressure while rallying conservative voters around the party.