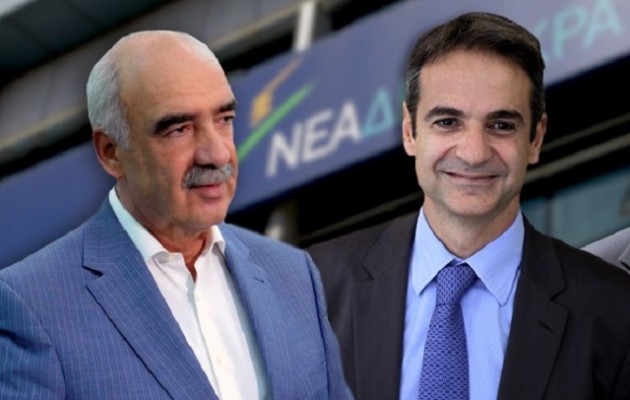 Athens, January 7, 2016/Independent Balkan News Agency
By Zacharias Petrou
A few days ahead of Sunday's second round of voting in the New Democracy party leadership race, the two remaining candidates turned the attention of their campaigns in the last few days to northern Greece.
Vangelis Meimarakis and Kyriacos Mitsotakis who will go head to head for the chairmanship of the conservative party on Sunday both visited Thessaloniki this week in an attempt to win votes from those who opted for Central Macedonia prefect Apostolos Tzitzicostas.
Northern Greece has traditionally shown support for the conservatives and especially the founder of New Democracy Constantinos Karamanlis. In recent years former Prime Minister Costas Karamanlis has great influence in the region. The former leader of the party has not publicly backed any of the two candidates. However, former ministers and MPs associated with him have hinted he backs E. Meimarakis.
Apostolos Tzitzicostas who won 20 percent of the vote in the first round of the leadership election was largely supported by the northern Greek vote. In a recent press conference he refused to back either Meimarakis or Mitsotakis, however, during the Epiphany celebrations in Thessaloniki on Wednesday he appeared side by side with Kyriacos Mitsotakis which was seen as a silent endorsement.
Adonis Georgiadis who came in last in the first round and has openly supported the Mitsotakis candidacy.
The Mitsotakis camp will use the fact that he is backed by the younger generation of New Democracy members to send the message that he represents the younger, more centrist and technocratic side of the party.
Meimarakis on the other hand has tried to portray himself as the candidate who will carry the party's traditional values to a new era.
Both candidates have attacked Syriza and especially Prime Minister Alexis Tsipras for his handling of the economy. The government's unpopular social security reform plan has also been the focus of criticism by Meimarakis and Mitsotakis.