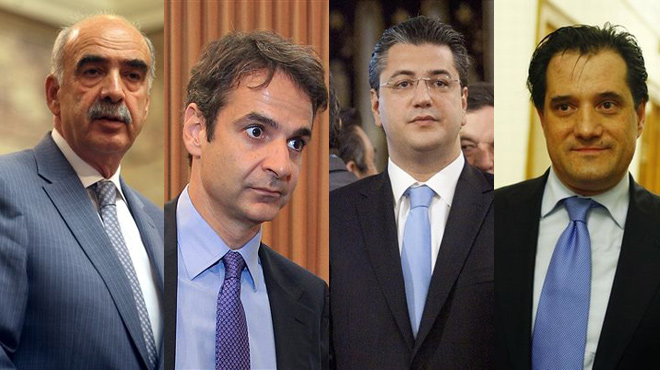 Athens, November 24, 2015/Independent Balkan News Agency
By Spiros Sideris
To save anything that can be saved are attempting in New Democracy after the unprecedented debacle of postponing the election, last Sunday. The atmosphere in the main opposition party is heavy and smells of civil war.
At noon yesterday convened the Central Election Committee, whose members asked – and got – statement of support from the four candidates, that they trust its members to conduct the elections.
The decision that was taken is – for now – for the technical advisers of the candidates to convene in order to consider the companies that had submitted proposals and offers.
The main decision is that "the responsibility weights the company" for the failure of the system.
The expressed intention is for the election to be held on December 13 and one week later the second round, if necessary.
Although there were rumours for the imminent resignation of Papamimikos, in the end it did not happened.
Earlier, in an extremely harsh statement, Vangelis Meimarakis expressed his intention to resign as provisional president, as long as the other fellow candidates do the same.
Mitsotakis and Georgiadis rushed to resign from parliamentary representatives of the party, but Apostle Tzitzikostas refused to resign from the post prefect, with the argument that he was elected by the citizens, and was not placed there by the party.