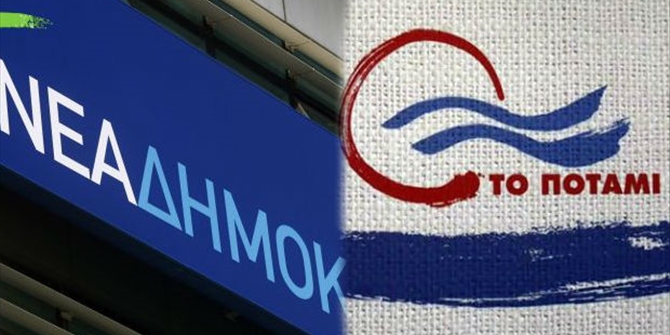 Athens, June 3, 2016/Independent Balkan News Agency
By Spiros Sideris
To the ND of Kyriakos Mitsotakis decided to switch 12 former executives of The River from all over Greece.
In text they co-signed they claim that "New Democracy, led by Kyriakos Mitsotakis, is today the only force that can lead an effective effort to restore government stability and the country's credibility to the external environment".
As they mention, "we seek to become the forerunner of a true river of Greeks, which will finally reform Greece and will release it from the worst and most irresponsible populist government the place has known".
In this context, they call "our fellow citizens, who trusted and supported in the recent past our decision to partake in society, to trust now our estimate that the real hope for Greece is in the majority rallying of citizens who wish governments that are effective after the elections, and not just pleasant before the election".
The River: Good luck
Reacting to the withdrawal of 12 of its members, The River issued a statement wishing "good luck" to former officials who expressed their sympathy to the President of ND.
"The 12 (who in fact are not even 12) suddenly discovered that they left The River, left our movement, after the September elections", he said.
He adds that since they left "they are doing strolls outside ND but there isn't someone to open the door for them".