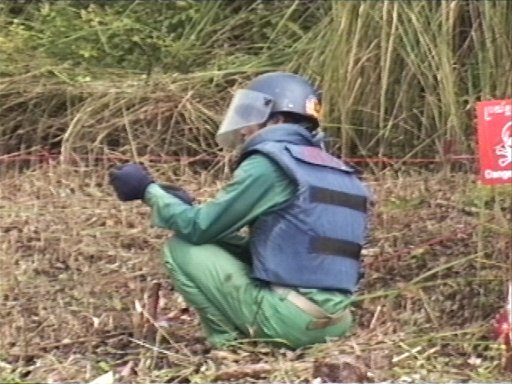 By Natasa Radic – Zagreb
Because of the failed negotiations over a new collective agreement, employees that work in the humanitarian demining from 27 Croatian companies have started the strike.
Work was suspended by three hundred deminers. They claim that the situation in humanitarian demining has never been worse and accuse the Association of Humanitarian Demining of the Croatian Employers' Association (HUP) that they did not want to seriously negotiate a new collective agreement.
According to the deminers, their salaries and other labor rights in recent years have been constantly decreasing, so they are today faced with the situation that for a full of 22 working days in a mine field can they earn up to a thousand euros on a net basis. But, as most of them don' t work for 22 working days during a month, usually their average earnings are between 680 and 810 euros per month.
The HUP's Association Humanitarian Demining claim that deminers in collective bargaining sought a wage increase of 25 percent for the full working month and even 130 percent for non-working month (when weather conditions do not allow work or lack of funds prevents them of going into the field). These allegations have been strongly rejected by the deminers.
– It's just a manipulation coming from the employers, because it refers to the maximalist demands of what is always set at the beginning of negotiations. Three unions that participated in the negotiations at the end have set requirements to pay for a full working month is around 1,200 euros and they would not give up with their demands, said Tomislav Ledic from New union.
-Some places in Croatia, for example, in the Zadar hinterland and Lika are still mined. Each deminer is responsibly doing his job – at any time, risking his own life. I do not understand why these people do not want to give you what you deserve – says Martina Zrilic from Zadar, which supported the strike deminers.