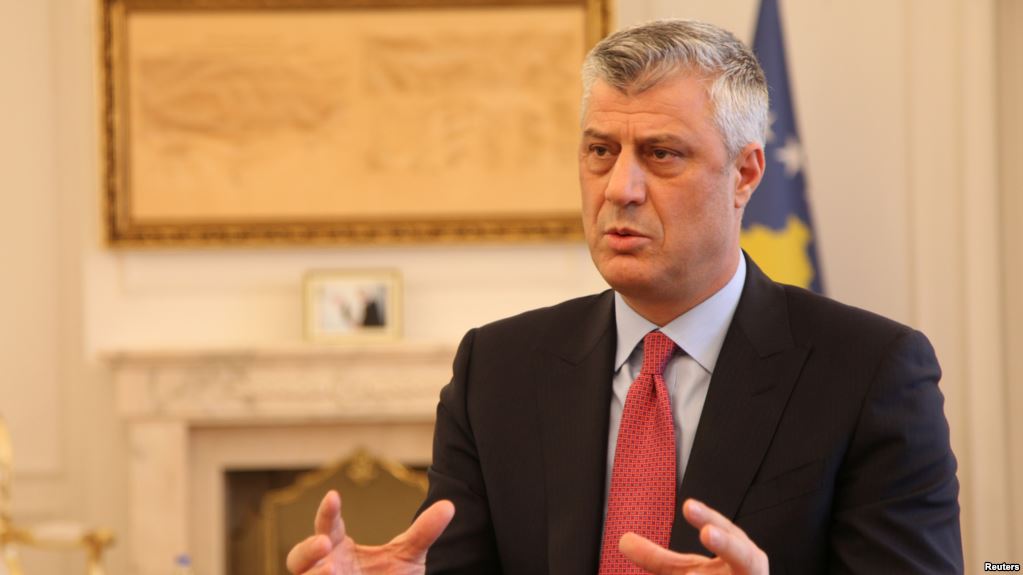 The process of the border demarcation with the Serbian state will start soon. This was declared by the president of Kosovo, Hashim Thaci.
"We will soon start the process of demarcation with Serbia. We're talking about 400 km. You know what we went through with Montenegro. We need to understand that we're establishing a border with Serbia and this goes beyond any political interest", Thaci said.
This way, the president of Kosovo has demanded consensus between political parties in the country for the process of talks in the normalization of relations with Serbia.
"Kosovo is ready for dialogue and for the normalization of relations", said president Thaci, stressing the need of a wider involvement of political parties, civil society and the media in this process.
Authorities in Brussels have confirmed that on Sunday there will be a meeting between president Hashim Thaci and his Serb counterpart, Aleksandar Vucic. The meeting has been confirmed by the office of the EU head of diplomacy, Federica Mogherini.
The statement issued by this office says that Mogherini and the two presidents will continue their work for the normalization of relations by discussing the agreements reached so far and the steps that will need to be taken.
Following the solution of the name dispute between Skopje and Athens, EU and US diplomacy have intensified their efforts for the solution of pending issues between Pristina and Belgrade. /ibna/