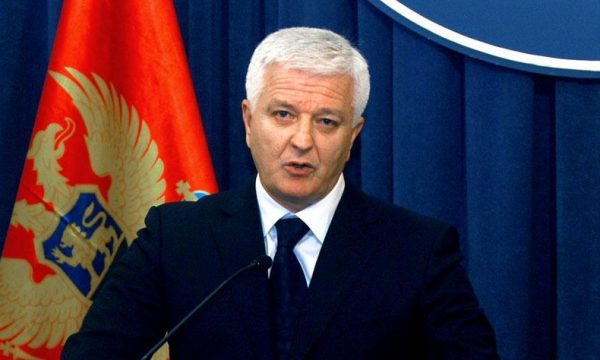 Montenegrin Prime Minister, Dusko Markovic, said the Agreement on the border demarcation between Kosovo and Montenegro has been ratified by the parliaments of both countries, and this issue as he said, is a done deal.
Markovis' statements came after Vetevendosje leader and candidate for prime minister, Albin Kurti, said the demarcation with Montenegro has not been concluded.
While in the opposition, Kurti had opposed the Agreement on the demarcation, claiming that Kosovo has lost over 8000 hectares of land.
"What we can discuss is drawing a border line based on the factual situation on the terrain, as foreseen by the Border Agreement. This is not demarcation, but only the borderline and in this process we will hear their [Kosovo's] proposition and most likely we will have our proposals too", Markovic told Montenegro's public broadcaster.
He said that the winner of the elections in Kosovo, Albin Kurti, has sent a positive message to Montenegro. "Montenegro is always ready for dialogue, always ready to hear the other side, but of course also to protect its position and interests", Markovic stated.
The Demarcation between Kosovo and Montenegro was a border change agreement between the two countries, which was signed in 2015, starting a political debate amongst the Albanian public. Around 8,000 hectares, or 20,000 acres, of land stretching 60 km had remained disputed.
The border demarcation deal with Montenegro was one of the explicit requirements by the European Parliament for the visa liberalization process for Kosovo.
In 2015, Ramush Haradinaj insisted that the 1974 Yugoslav borders were necessary in order to continue the good relations with Montenegro.
The agreement was ratified by both governments in 2015 and took effect on March 2018, leading to Çakorr, an Albanian region symbolizing patriotism, being handed over to Montenegro.
Kosovos prime minister Hashim Thaqi and Montenegros prime minister signed the agreement on February 17, 2018.
The agreement has been criticized for being hypocritical as the prohibition to travel within the Schengen area had been lifted for more severe border issues amongst Georgia and Ukraine but not for Kosovo with its less severe border issues./ibna