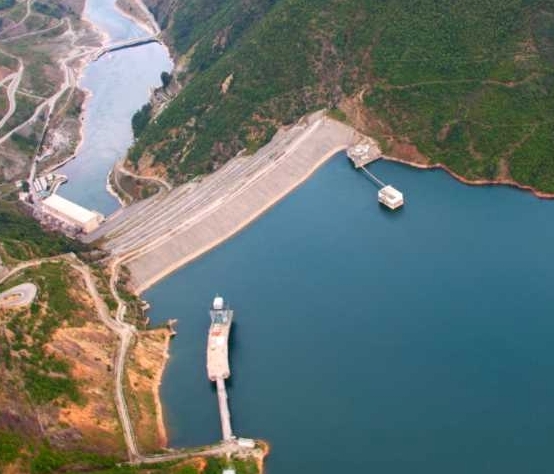 Tirana, March 26, 2015/Independent Balkan News Agency
If measures are not taken to increase energy efficiency and reduce demand, Albania is likely to remain a net importer of electricity at least until 2024.
This is the result of the report issued by the non government organization branch CEE Bankwatch and environmental center EDEN.
Contrary to other countries of West Balkan, Albania is likely to have a surplus of electric energy for purposes of export, in spite of plans to export electricity to Italy through an undersea cable.
The study was carried out for the CEE Bankwatch from the University of Gronigen and through the consultancy of The Advisory House.
The report analyzes the supply of electricity and the models of demand for Western Balkan countries for the next ten years and examines their possibilities to export electricity.
The results of the report indicate that if the countries realize the planned expansion of their capacities, the region as a whole will have a surplus of 56% of power supply in 2024, with Bosnia and Herzegovina and Serbia as the most important exporters.
However, the analysis of the export shows that there will be competition not only within West Balkan, but also by other competitors such as Bulgaria, Romania and the rest of EU countries.
Bearing in mind an excess supply in Europe, growth of competition may exert pressure over export prices and increase the risk for thermal power plants to become inefficient to operate on the market.
Albania has been found to make an exemption from the region-only in the low demand scenario of power supply-and if it builds all planned wind mills-the country will be able to export up to 2 000 GWh as of 2024 (around 16% of domestic demand), while in all other scenarios, it will need to import. In the scenario of high demand, Albania may end up importing up to 8000 GWh in 2024.
According to the study, Albania is not likely to be able to meet its peak demands and suggests extra steps such as storage of energy, improvement of the infrastructure of network and connection and the diversification of energy sources must be closely examined.
Given that the country has a general loss on transmission and a distribution over 45% (23 210 GWh in transmission and 3218 GWh in distribution in 2013) the improvements of the network and the measures of energy efficiency may lead to savings in power supply and help to improve the net position of the country.
"Great amounts of energy have been abused with in Albania and as a result, the reduction of losses and growth of efficiency and the development and strengthening of ties with neighboring countries to improve the stability of the network must be number one priority", says Pippa Gallop, research coordinator at CEE Bankwatch network.
Lira Hakani from EDEN Center adds: "If even after the reduction of the abuse with electricity, it's still necessary to have new capacities to cover the demands of the country, then it's necessary to have different renewable sources of power supply in order to avoid the problems of dependency by hydro sources. The construction of new capacities of power supply must not happen in protected areas". /ibna/