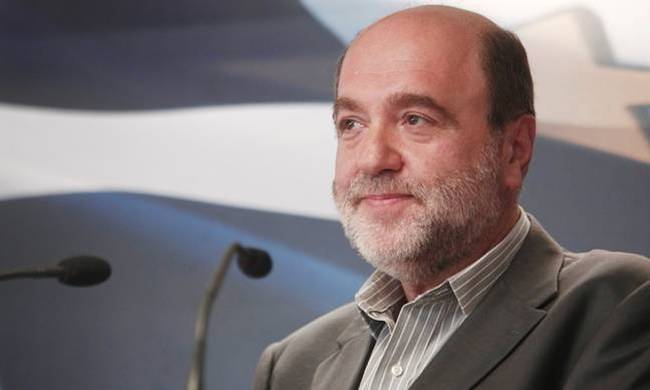 Athens, July 11, 2016/ Independent Balkan News Agency
By Spiros Sideris
As part of the exchange of expertise in tax avoidance issues, corruption and smuggling with the state of North Rhine-Westphalia, a Greek delegation of twenty five officials from the Finance Ministry, the General Secretariat of Anti-Corruption and the Economic Police, led by Alternate Finance Minister, Tryphon Alexiadis, arrived Sunday in Düsseldorf, where officials will attend special seminars.
The Greek delegation will be greeted by the finance minister of the Land, Mr. Norbert Walter – Borjans, with whom Mr. Alexiadis, later today, will give a joint press conference, where the details of the operation will be announced. The authorities of Greece and North Rhine – Westphalia, signed on January 16, 2016 an LOI and have agreed on mutual support to take action against tax evasion, smuggling and corruption.
The training of officials via a one-week seminar will be carried out in English by specially trained German colleagues at the Academy of Lifelong Learning of the Ministry of Finance of the Land in Bonn and will cover the areas of economic crime, tax control, collection of taxes and the use of electronic means to effectively fight tax evasion and corruption. The seminar will be repeated next week for a further twenty-five officials from Greece.
As announced by the Finance Ministry of Northern Rhine – Westphalia, the state responds to the desire of Greece to support the creation of a functioning tax administration. "We look forward to the arrival of our Greek guests and we are willing to exchange knowledge and experiences for a fair and effective tax collection and to show a red card to fraudsters," said Norbert Walter-Borjans ahead of the visit of the Greek delegation.
According to a relevant announcement by the Greek Ministry of Finance, the delegation is comprised by the Secretary General for Combating Corruption, Mr. George Vasiliadis, the Secretary of Public Revenue, Mr. George Pitsilis and the Special Secretary of SDOE (Financial Crimes Squad) Mr. Constantinos Christou.