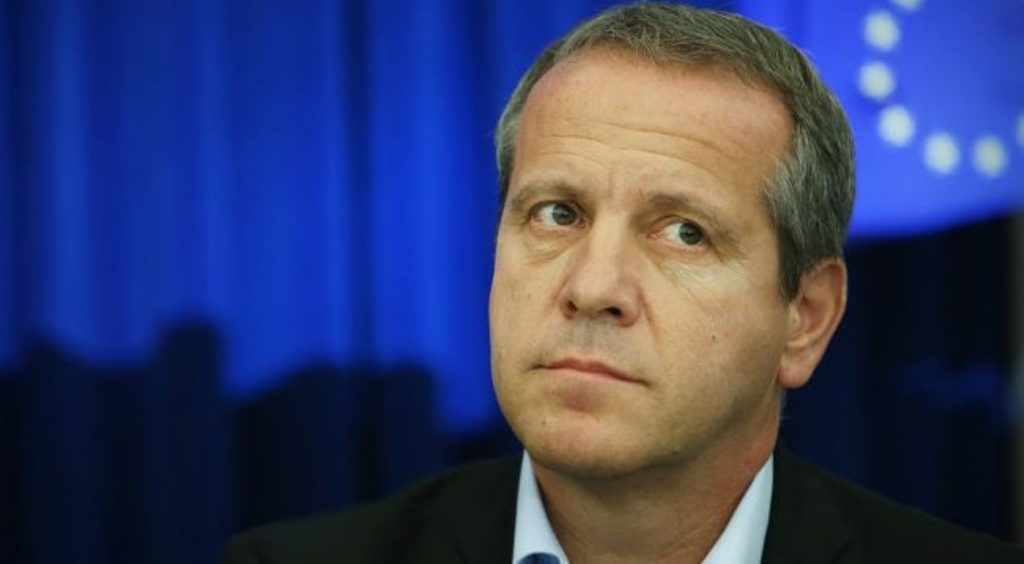 Rapporteur on Kosovo in the European Parliament, Igor Soltes is of the opinion that the European Union should deliver on its promises and enable citizens of Kosovo to travel without visas.
Soltes says that he understands all the reactions coming from the institutions of Kosovo reflected on the latest taxes which were imposed, but he also adds that less radical measures were needed.
"I fully understand Kosovo's reactions, but in order to mend ties, less radical measures were needed. At the same time, Kosovo's reaction is understandable because this is a rather  one sided game. Kosovo has done its part, while the EU is delaying the visa liberalisation process", Soltes says.
According to him, the only way to find stability in the region is through normalization of relations with Serbia.
"In order to have good neighbouring relations and stability in the region, it's necessary for the sides involved in this process to advance with the normalization of relations and the continuation of dialogue between Kosovo and Serbia. This is the only way to find a peaceful solution and improve the situation in the region", the European rapporteur on Kosovo has said.
Soltes says that the EU should think hard on the possible repercussions that the delays in the decision to grant Kosovo a visa free regime may have.
The fact that the EU has decided to postpone the process for the liberalisation of the visa regime has led to an extraordinary parliamentary session yesterday in Kosovo at the request of the opposition. The opposition is demanding the resignation of the government for failing to deliver on its promises. /ibna/