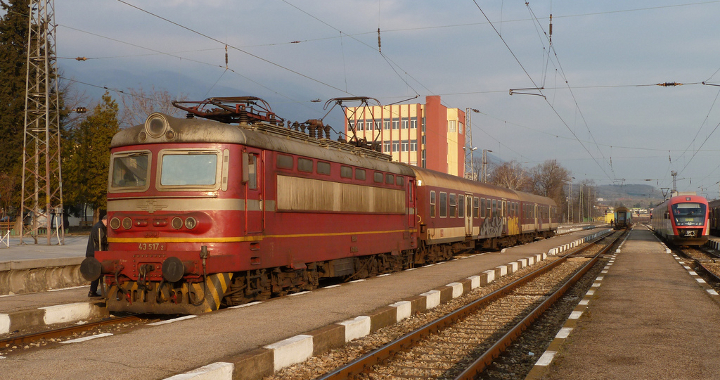 Alex Bivol of The Sofia Globe
Bulgaria's privatization authority has once again postponed the deadline for submitting binding bids for the cargo subsidiary of Bulgarian state railways BDZ. The new deadline is April 29, with interested bidders asked to deposit their 20 million euro bid guarantees by April 26.
This was the second time the country's privatization agency extended the bids deadline in March, ostensibly at the request of some of the prospective buyers, who asked for more time in order to complete due diligence.
But in addition to the latest financial data – the audited report for BDZ's cargo unit for 2012 is expected to be completed in the near future – the sale is further complicated by the impounding of BDZ's shares in the subsidiary over unpaid debts to its creditors.
An appeal asking that the impounding is lifted, in exchange for the sequestration of BDZ shares in its passenger subsidiary, is yet to be heard in court. Until the impounding is lifted, the shares in BDZ's cargo unit cannot be transferred to another owner, effectively blocking the sale.
Bulgaria wants to sell the cargo division of BDZ as part of an overall plan to make the railways financially viable again. The parent company's debts now stand at about 716 million leva and the sale of the cargo unit is one of the preconditions to receive a World Bank loan that would give it breathing space for the necessary restructuring, according to the government plan.
The process was put in motion under the previous cabinet and has continued now that a caretaker government in Sofia was installed last month. In his first statement after taking office, caretaker Transport Minister Kristian Krastev said that he would not rock the boat and stick to the existing road-map.
Speaking to local broadcaster Darik Radio on March 31, Krastev said that the sale of the cargo division was also a prerequisite for the European Commission to endorse an injection of cash into BDZ as state aid. He said that he estimated the amount that BDZ needed at about 200 million leva, but the final figure was expected to be ironed out in talks with the EC and the World Bank.
In addition to that funding, BDZ would receive the proceeds from the sale of the cargo division – estimated at about 100 million leva, while the buyer will also take on part of the company's existing debt. Between the state aid and the privatization revenue, BDZ will be able to refinance its current debt and pay much lower interest, Krastev said.
Krastev vowed, after taking office, not to sell the cargo division of BDZ for a pittance, but the new postponement in the tender, coupled with the short lifespan of the caretaker government, means that he might not be the one to oversee the final stage of the process himself.
(Photo attached. Photo credit: fips_schneider/flickr.com)