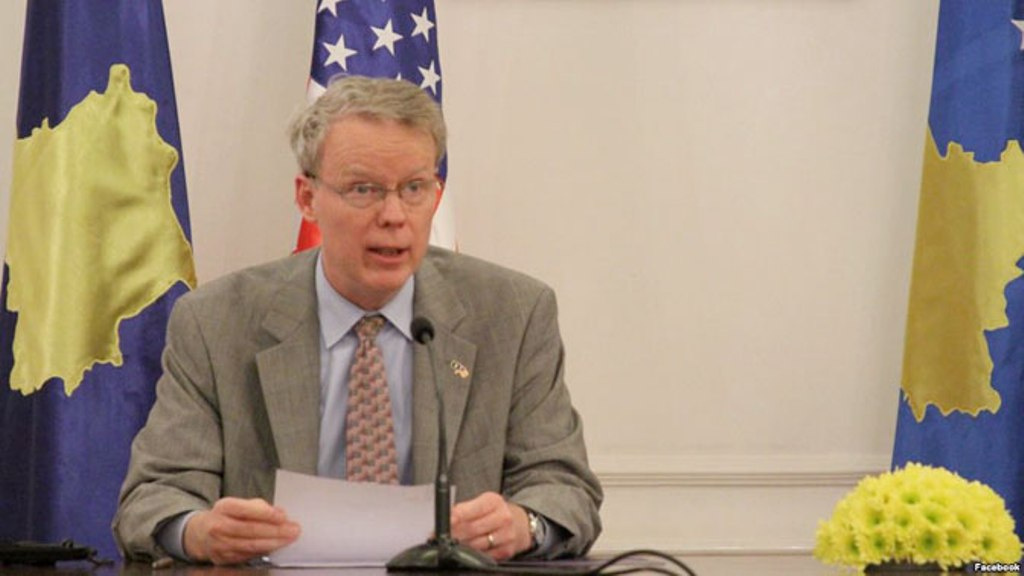 The US ambassador to Pristina, Greg Delawie has called on political representatives in Kosovo to give up the idea of repealing or amending the law concerning the Special Tribunal. Otherwise, he said, politicians would face serious consequences.
"MPs who back this incentive and politicians who lead it, would be subject to repercussions", Delawie said.
"I would like to address to you, citizens of Kosovo, why the Special Tribunal is so important for Kosovo and why the United States of America will do everything in their power to make sure that the tribunal completes its mandate", Delawie said.
"Kosovo has fought in 1999 and we have been beside you. Nobody can ever rewrite history about the campaigns of cruel crimes in the Federal Republic of Yugoslavia, but the truth is that several individuals who have fought for Kosovo have also committed serious crimes against other people and for this, they should be held accountable", said the US ambassador. /balkaneu.com/