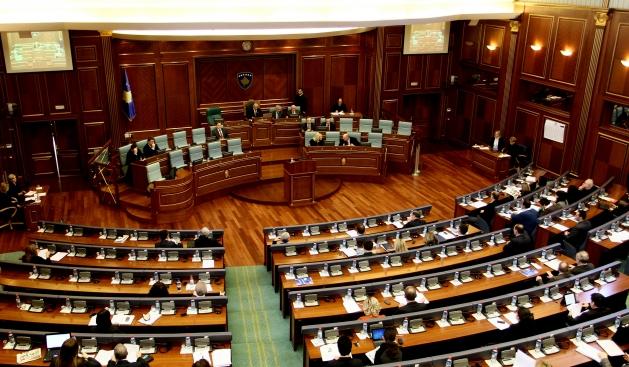 IBNA Special Report
Pristina, July 31, 2014/Independent Balkan News Agency
By Elton Tota
Experts of political affairs in Kosovo say that the political system in the country is deformed and it's not operating like it should do.
According to them, the current leadership has turned into a "murderer" of democracy by abusing with the system and power.
Politician and former speaker of parliament, Jakup Krasniqi, told IBNA that Kosovo doesn't have a proper democracy.
"We're far from a proper democracy. A political system cannot function where there's a lack of political will to respect the Constitution and the laws. There cannot be a political system in the country when an MP says: With what we're doing (referring to the Special Court), we're violating the Constitution, and he goes on to vote it. This paradox does not depict a proper democracy", says Krasniqi.
Analyst and expert of political developments in Kosovo, Fatos Rushiti told IBNA that the political system in Kosovo is degraded and disorientated.
"Democracy in Kosovo is in the initial phases, because political leaders of the country could not give it the place it deserves in the international arena. Institutional consolidation of Kosovo is still at the mercy of political parties, by not supplying them with the professional element, but using them for personal or family interests. The path to reach the Highway of Democracy must be well maintained and not be overloaded with wastes. If political parties that came out of the war failed to do this, it's difficult for this to be achieved by parties that were formed later on, due to the fact that the political arena in Kosovo has very few figures who have integrity and have not been corrupted", declared Rushiti.
Meanwhile, professor and analyst, Avni Mazrreku told IBNA that recently, as a result of political interventions in the Constitutional Court, events in parliament and debates on the media on the parliamentary crisis, we have serious tendencies to deform the political system and head toward a political anarchy.
Analysts say that if they love Kosovo, political structures who have abused so far, must quickly withdraw to let state institutions to do their job in an independent way, based on the Constitution and laws of Kosovo. /ibna/