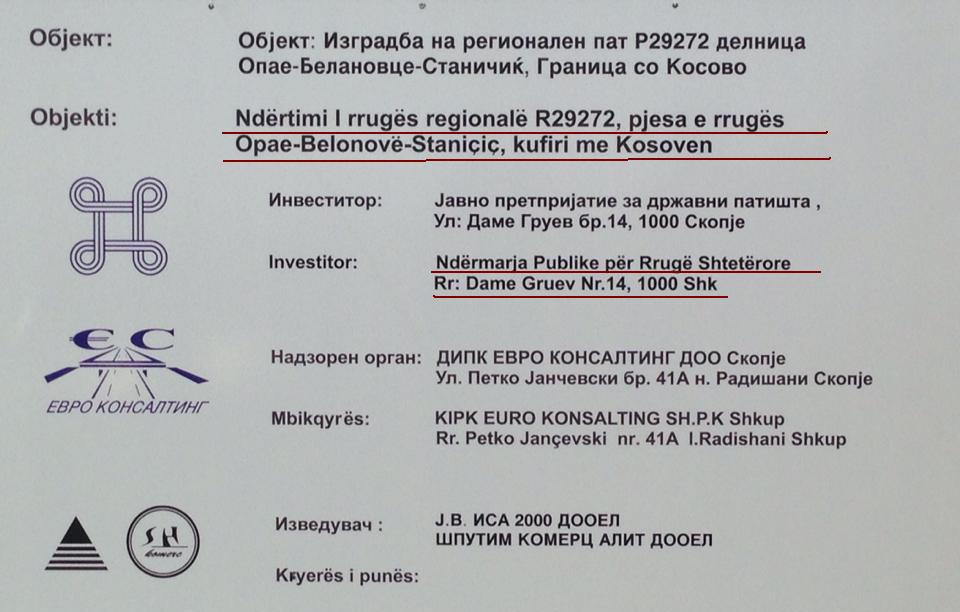 Skopje, October 29, 2013
Deformation of the Albanian language continues to take place in institutions of FYROM. This is also shown in road signs and information signs.
Such case has been identified with an information sign about the realization of an infrastructural project linking Bellanoc to Stancic, on the border with Kosovo. Such informative sign has also been promoted in social networks by politicians and officials, but without paying attention to spelling mistakes. This was the case with the BDI lawmaker, Ermira Mehmeti.
The information sign has many spelling mistakes. A part of institutions in FYROM, although they have employed translators, they continue to make outrageous mistakes with the Albanian language. A part of the translators are incompetent of doing their job and have been admitted in many institutions without having the adequate education and without meeting the necessary criteria. /ibna/