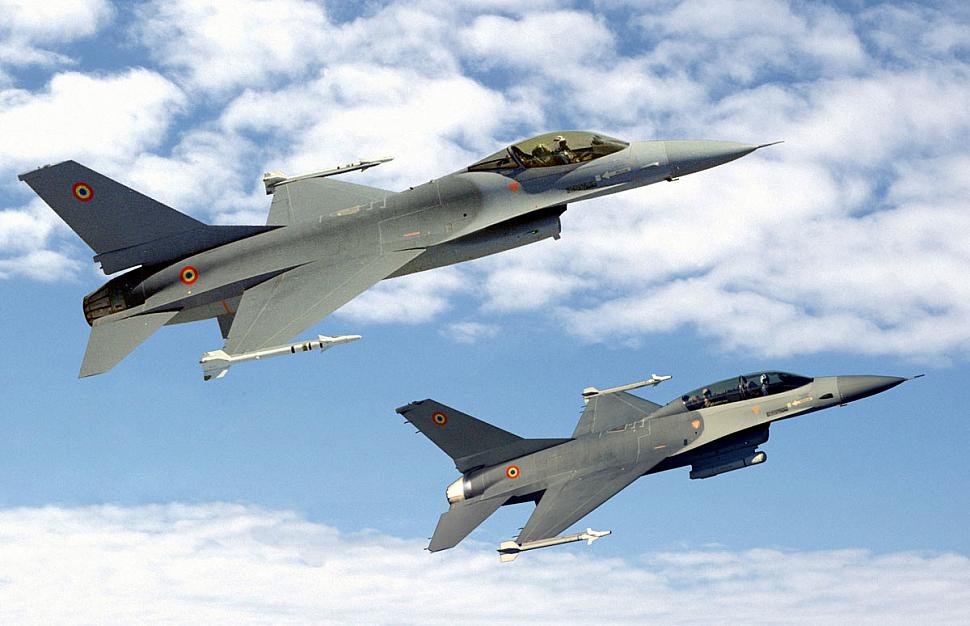 Bucharest, September 27, 2016/Independent Balkan News Agency
The Minister of National Defence, Mihnea Motoc, has announced that on Wednesday the first six F16 aircraft will be taken over from Portugal, the day being branded as "historical" by the Romanian dignitary.
"The first six F16 Fighting Falcons that bear the tricolour roundel of the Romanian Air Force will be officially taken over from Portugal tomorrow, September 28. Although I hesitate to use big words when I speak of acquisitions, be them major, I must say that tomorrow will be a truly historical day for Romania and its army," said Motoc, on Tuesday, on Facebook.
In 2013, Romania decided to buy from Portugal 12 used F16's. The initial intent was to buy 24 airplanes, but the final decision was for 12, for budgetary reasons. Beside the F16, offers were made by companies producing the JAS-39 Gripen and the Eurofighter Typhoon, the offers being for new aircraft. Furthermore, the offer for French Dassault Rafale planes was analyzed. The price for the 12 F16 aircraft was set at 628 million euro, the planes going on to be stationed at the air bases in Fetesti and Campia Turzii, two airbases especially modernized for this type of aircraft.
According to specialists, Romania needs 48 multirole aircraft, meaning four squadrons. In 2015, Romanian authorities announced the intention to buy other F16 airplanes.
Minister of Defence Mihnea Motoc stated on February 22 that Romania intends to buy another 12 F16 airplanes, with the contractual procedures to be begun this year for the second squadron.
Source: Hurriyet