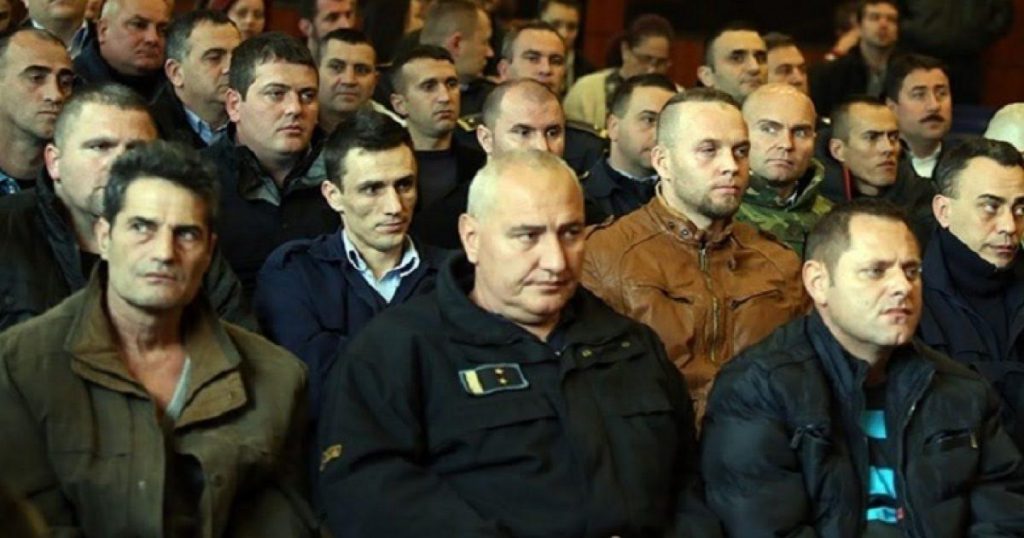 A trial was held today at the Court of Serious Crimes in Skopje on the armed clash which happened on 9 May 2015 in Kumanovo, where 8 police officers and 10 members of a group called National Liberation Army remained killed.
Two defendants offered their testimonies today, Bajram Elshani and Hexhbedin Lika. They said that they have been politically manipulated and that people from secret services have been involved in this case.
He said that he had arrived in FYROM along with the group, because the rights of Albanians which are guaranteed by the Ohrid Agreement were not being implemented.
Elshani admitted that the group surrendered by itself and that its aim was not to attack police. He said that they had arrived to Kumanovo to hold a press conference to say that what was achieved during the 2001 war was not being implemented.
37 people are facing trial in the Kumanovo case, which relates to the armed clashes taken place on 9 and 10 May in a quarter of the city. /balkaneu.com/