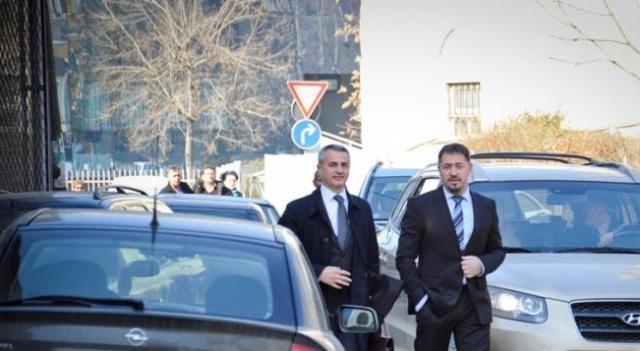 Pristina, May 25, 2013
After the court remanded the seven defendants accused of war crimes into house arrest for 30 days, the defense is expected to appeal this ruling on Monday. This was said by the defending attorney of Sami Lushtaku, Arianit Koci.
"I shall appeal the court ruling. The appeal will be examined within two days. Once again, these proceedings will unveil the fair war of Kosovo Liberation Army. This will be witnessed by Sami Lushtaku, one of the founders of KLA", said Koci. But, Koci also says that he will obey the court ruling.
The same thing will also be done by the other defending attorneys.
The judge of the case decided to remand the seven defendants of the Group of Drenice to 30 days of house arrest. The Group of Drenice is accused is accused of maltreatments against civilians in the prison of Likovc during June 1998.
The court ruling was made public this morning at 2 o'clock after a long session which had started since Friday.
The defendants are, former commander of the General Staff of KLA, Sylejman Selimi; former commander of the Operative Zone of Drenice, Sami Lushtaku; the commander of 111 Brigade, Jahir Demaku; Zeqir Demaku; Sahit Jashari, Avni Zabeli and Hysni Thaci. /ibna/