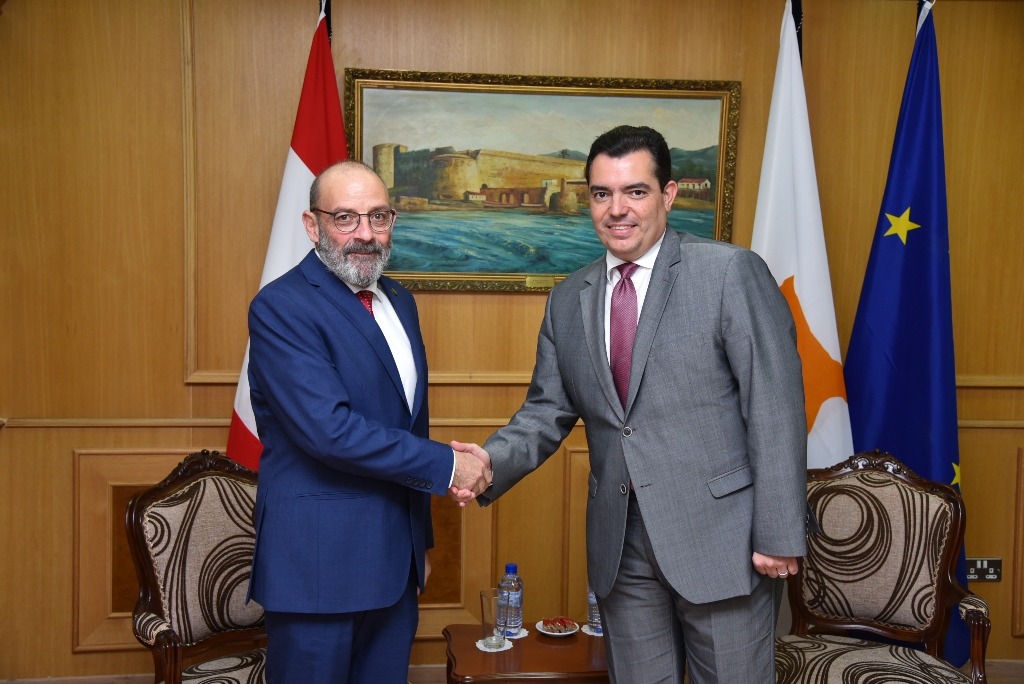 Minister of Defence of the Republic of Cyprus Christoforos Foakaides and his Lebanese counterpart Yaacoub Riad Sarraf held talks Thursday in Nicosia.
Sarraf expressed the gratitude of the Lebanese Government for the support of Cyprus during the latest developments and thanked Minister Fokaides for his prompt contribution as concerns the implementation of the decisions taken during his recent visit to Lebanon.
On his part, Fokaides expressed the full support of the Government of the Republic of Cyprus to the friendly country of Lebanon and reiterated the willingness and determination of Cyprus to continue advocating within the European Union for a proactive support to the Lebanese Armed Forces.
The ministers exchanged views on the security situation in the Eastern Mediterranean region and the broader developments in the region, while also agreed to enhance their cooperation in the fields of maritime security through the creation of a Joint Search and Rescue Centre in Beirut.
The defence ministers, following consultations with the minister of defence of Greece, Panos Kammenos, agreed to hold a trilateral meeting in Cyprus in early 2018 between Cyprus, Greece and Lebanon./IBNA
Photo: pio.gov.cy