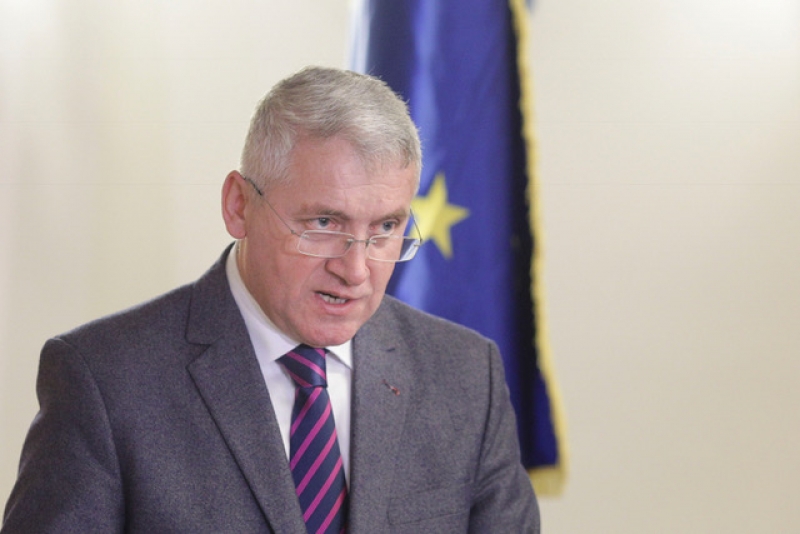 Ministry faces financial problems in paying military revenues
Minister of National Defence Adrian Tutuianu has announced he has filed the signed resignation on Prime Minister's table.
"I have submitted the resignation, it is for the Prime Minister to decide," Minister Tutuianu has told Antena 3TV on Tuesday. He pointed to the poor communication on the issue of payments to the military's wages.
The minister said that the reason was the lack of communication regarding the wage rights that the MoD employees had to receive on 15 September. "I admitted in front of the Prime Minister that I was wrong that I did not communicate in due time," Ţuţuianu said adding that he should have explained the decision before the press.
Asked how the prime minister reacted to the resignation intention, Ţuţuianu said: "He told me that he will analyse it. The resignation paper is on the premier's table. "
And yet, there is money, but…
"There is money because the budget execution is 72.71%. The Ministry of Finance has collected all the rectification proposals and we have positive responses to all our requests. There is no delay. On September 15, the salary rights for August are to be paid. In the same month, the food and other allowances that exist under the law will be paid," Ţuţuianu said.
The resignation comes amid problems announced at the ministry only hours before. The Ministry of National Defence has announced that it will pay the employees in instalments because the budget rectification has not been made. In a press release, the Ministry announces that the employees' wages will be paid on September 15, and food and rent allowances will be paid 'around September 25' after the budget rectification, hotnews.ro informs.
The ministry announces that the difficulty of fully paying the military's income comes from the impossibility to move money between the different budgets of the institution (from the endowment budget to the current expenditures budget, for example) in the absence of budgetary rectification.
The Defence Ministry's surprising announcement comes amid the unprecedented increase in the budget this year for defence (2% of GDP), but also as a result of the retirement of a large number of senior officers in the past two months, when the Army experienced a real haemorrhage of upper officers. Military pensions are paid from the Ministry's budget.
Prime Minister Tudose said on Tuesday that the budget rectification will be done "in a week, or more than a week."/IBNA
Source: romaniajournal.ro