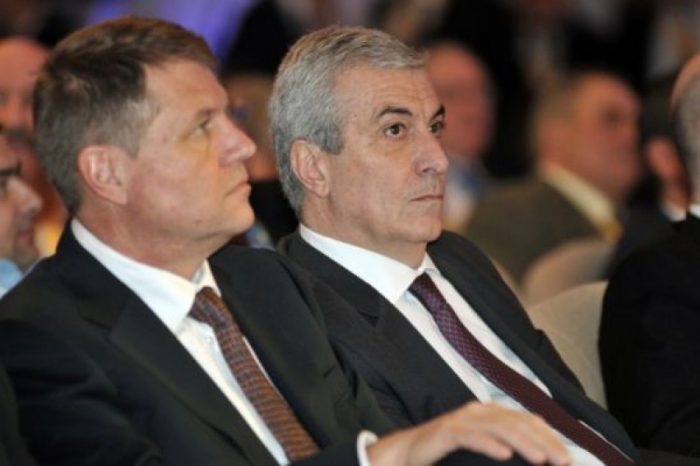 The Romanian President Klaus Iohannis and the Senate Speaker Calin Popescu Tariceanu have crossed their swords over the existence and the role of the "deep state" in Romania.
The raw is the result of the two high officials' strong disagreement over the judiciary. Last Thursday, Klaus Iohannis stated that the Senate Speaker "is a bit obsessed and is making bizarre statements", after the latter "accused him of being the beneficiary of the deep state", reports Nineoclock.
The country's head does not want any changes while the second most important politician in Romania, "accuses Iohannis of showing – via his opposition to the pending changes to the judiciary – that he wants to maintain the control that the Head of State allegedly has over the judiciary, adding that, 'This duplicitous attitude is really hurting politics'".
Recently, the President said that there is no "deep state" in Romania, only to receive the Speaker's answer in a letter. According to Popescu Tariceanu, Iohannis himself, who also happens to be the head of the Supreme Defence Council (CSAT ), is the product of the "deep state" he supports does not exist and he is "blackmailable and easy to manoeuvre by the 'deep state'."
"I start by expressing my regret for the attack you launched today against me as Senate Speaker, completely inappropriate for the dignity of a President, both in terms of language and arguments. This manner of public expression reveals your state of nervousness, which I can understand but I cannot accept, generated by a series of truths about you, truths that are not on your liking but that have become notorious and which I reiterated for the public opinion the other days. (…) I'm not intimidated by the dossiers that your zealous collaborator Codruta Kovesi fabricates when ordered, nor by other instruments used by the 'deep state,'" wrote the Senate Speaker in his letter.
Last but not least, Romania's President commented on the harmful role of the Alliance of Liberals and Democrats 's (ALDE) head, Calin Popescu Tariceanu, to politics, with the Senate Speaker answering that: "You are right, I do no good to the politics you are promoting (…)."…/IBNA