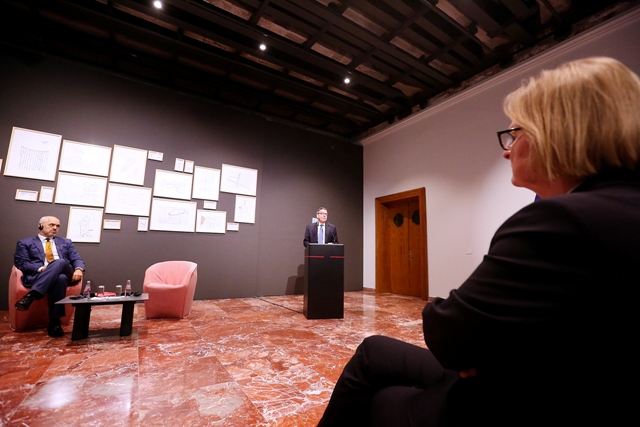 Tirana, 27 September 2016/Independent Balkan News Agency
Gerhard Schroder, Chancellor of the Federal Republic of Germany from 1998 until 2005, considers Albania as a key country in Western Balkan.
He says that path toward Europe is not an easy one and that deep reforms are needed. But he adds that the path of reforms is always difficult.
On the other hand, he says that Europe itself is facing challenges which require a new program of reforms.
Mr. Shroder made these comments in Tirana during a presentation dubbed "On the challenges of economy, migration and integration inside the European project".
Shroder is known for his encouraging role of European integration. He says that the path to the EU goes through a number of difficult reforms, the results of which require time. "You need to take decisions now, but the results will be seen 3-5 years later. This doesn't mean that you have to give up", he said.
According to Mr. Shroder, Europe is today facing important challenges and these challenges can be addressed together. "If Europe wants to exist in a successful way in a globalized and multi-polar economic system, then it must grow economically as a whole. These are the challenges that we must face if we act together", he suggested. /balkaneu.com/