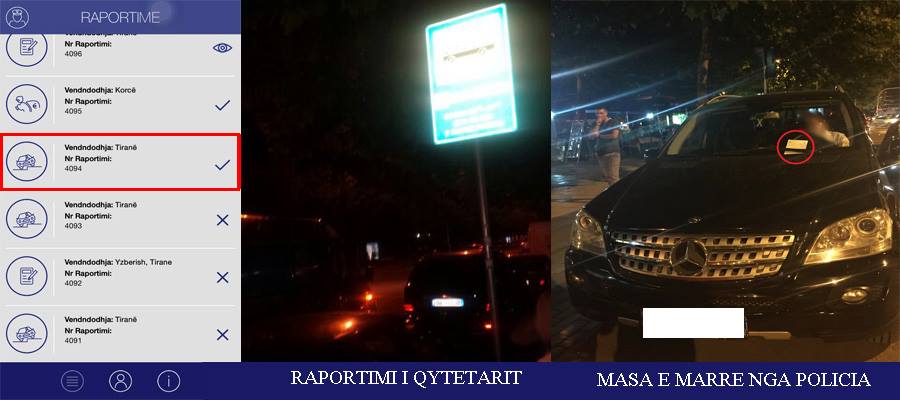 Tirana, 27 July 2015/Independent Balkan News Agency
By Edison Kurani
It's a known fact that Albanians are very fond of technology, but for them to report different problems to police through their mobile applications, this was surprising.
A mobile phone application called "Digital Precinct", has had over 50 thousand downloads during the first two months since its creation. What's more, in the first nine weeks there have been 14 thousand reports.
This was an incentive of the Ministry of Interior of Albania, in collaboration with Vodafone Albania Foundation. Authorities say that the application has shown improvement of the citizens' trust on State Police.
"The application has completely prevented all attempts for corruption and has avoided personal contacts with police personnel. This has removed bureaucratic procedures of denouncement, saving time for people reporting cases. Also, it preserves the anonymous nature of the reporting, if the person reporting chooses this option or it allows citizens to follow up police's reaction on the reporting made by them", officials of the ministry of Interior say.
Minister of Interior, Saimir Tahiri says that "Digital Precinct" has offered an opportunity to many people to report concrete issues: "One can report on an illegal parking, an illegal construction, a theft, a case of violence and everything else which constitutes a concern, expecting police to act, but above all, one can also report the police officer who doesn't act", Tahiri says.
"And by using your telephone, with just a single click, you can activate an entire system, which is State Police, an entire machinery of people at service 27/7 in order for people's complaints to be answered in time and with efficiency", he adds.
Tahiri insists that the person reporting remains anonymous. However, some experts think the contrary. They say that applications collect sufficient data from the mobile phone user that downloads the application.
Digital Precinct is considered as a good novelty for many reasons. Among them, the possibility for corruption is prevented.
Another problem which is avoided is bureaucracy in physically facing police. In such cases, a citizen who wants to report something, urgent or not, he must wait on a queue when visiting the police station, he must go to different offices until the case is found, etc.
What's more, citizens often faced people who answered in an unethical way and officials who didn't act in time.
The Digital Precinct is expected to offer a solution to these problems.
Other police measures
End of this summer will give way to other drastic measures that aim at reducing corruption in one of the most corrupt categories in the country, police.
Authorities warn that in order to avoid corruptive affairs and abuses, cameras will be installed in every police officer who is in contact with the citizens.
Digital Precinct has worked even in this aspect, because out of these reports that have been made, 36 police officers have been arrested. In total, during the past two years, 11% of the police force has been discharged.
PM Edi Rama says that starting from September, all police officers who will be on field, initially in Tirana,  will connect with the police center through cameras that they will have attached to their body.
"The entire activity of every police officer on field will be monitored second after second in all aspects, starting with the location, movement, communication with the citizens and reaction toward every behavior or action which is against the law in the area covered by every police officer. Without any doubt, this will enable heads of police to understand the effectiveness of the distribution of police forces on field, to understand the effectiveness of every patrol and officer who has a task on the field and to also understand the level of effectiveness in the use of equipment, cars and other means and to have statistics which will help heads of police to improve their work in planning, organizing and coordinating forces", Mr. Rama says. /ibna/