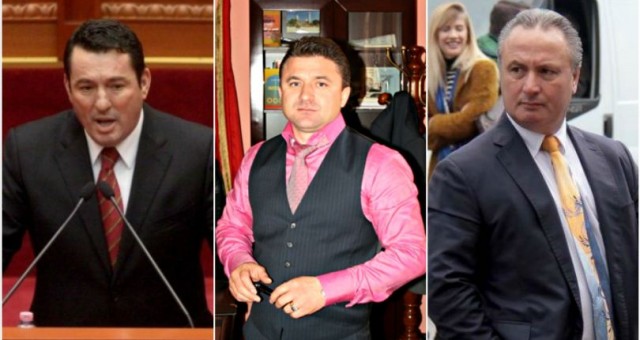 By Edison Kurani
Today (29.12) started for the first time in Albania the application of the decriminalization law. The first ones to be affected by this process were two MPs and a mayor. These officials had committed criminal offenses and faced charges outside of Albania.
Thus, as of today, Shkelqim Selami of SMI and Dashamir Tahiri of PDIU are no longer MPs.
The mayor of Kavaja, the socialist Elvis Rroshi will no longer serve this duty either.
The Central Election Commission has suspended mandates for these three officials.
These are the first effects of the law on decriminalization a year after it was approved. A few days ago, the General Attorney's Office demanded the suspension of mandate for MPs Dashamir Tahiri and Shkelqim Selami and mayor of Kavaja, Elvis Rroshi, as they have been previously convicted on different charges.
More: Albanian prosecution demands the lifting of mandates for two MPs and a mayor
Minister of Justice: The law must be applied at any cost
The Minister of Justice, Ylli Manjani considers the lifting of mandates of MPs Shkelqim Selami and Dashamir Tahiri and of the mayor of Kavaja, Elvis Rroshi, by the Central Election Commission, as a clear message.
Manjani says that the law must be applied at any cost. He says that "I hope that this correct behavior of the state institutions will continue".
The minister suggests that "when state institutions decide, the others keep quiet".
Basha: Separation between crime and politics has started
The democrat leader, Lulzim Basha comments the decision of CEC as the start of the process of the separation of politics with crime.
He says that for all honest Albanians, this is a much welcomed victory. Meanwhile, he warns that "the battle is long and difficult, because crime is protected by the government".
However, the opposition leader is convinced that "nothing will stop us from this path which divides us from evil and which will change Albania by changing politics from its roots."
USA: CEC decision is a warning for criminals
CEC decision was commented today by the US embassy to Tirana. It says that today's decision is a victory for the Albanian people and a warning for criminals who are thinking to run for the general elections of 18 June.
"Elected or appointed officials who lie in their self assessment forms must be punished with the full force of the law. People with criminal records cannot represent Albanians", says the EU embassy.
***
CEC decision has not been commented so far by SMI, PDIU, Socialist Party or PM Edi Rama. /balkaneu.com/