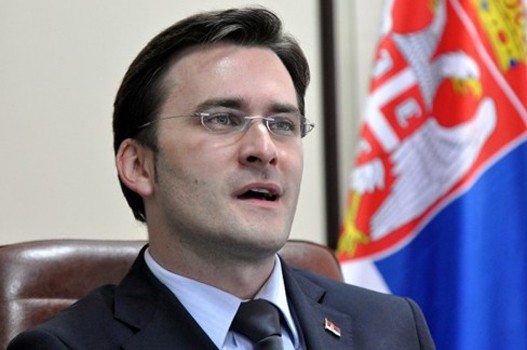 The announced "Declaration of Republic of Serbia and Republic of Srpska on Serbian nation and Serbian people survival" was not inspired by daily politics or Greater Serbia nationalism; its purpose is "the protection of Serbian language and culture, because without language, there is no people", said Nikola Selakovic, secretary general of president Aleksandar Vucic. Last week, at the meeting in Belgrade, Vucic and the representatives of the Serbs throughout the region have initiated the document.
Serbian people has the right to "look for the place of survival in the global world", Selakovic told Radio-Television of Serbia (RTS).
He claimed that the Serbian language and culture are in danger "not only among the generations of Serbs in diaspora, but also in the neighborhood, at the territories where Serbs have been living for centuries". According to Selakovic, "the language and survival are endangered" in these territories.
Selakovic, former justice minister, explained that the initiators of the document would "propose certain measures that would help preserving language, letter and identity"; he mentioned a "positive development" in Switzerland, where the idea on preserving the language through initiatives of the embassies, launched by certain Serbian ministry, was "fantastically received".
"The most normal thing in the world are institutions such as Germany's Goethe Institute or Spain's Servantes… So why we should not have our institute", Selakovic remarked. The document initiated by Vucic should be "declarative and legal act adopted by the main legislative bodies of Serbia and Republic of Srpska (RS)", he went on adding that it would not "treat" the territorial status of both Serbia and RS.
"Serbia is an example how the minority rights are guaranteed. We demand nothing more than that for the Serbs in the other countries in the region", Selakovic concluded./IBNA