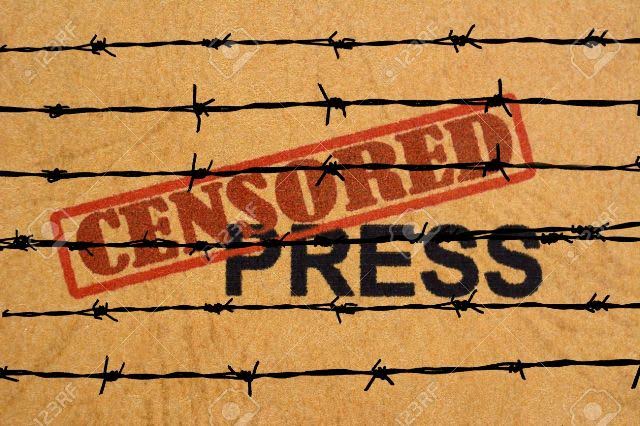 Tirana, 12 November 2015/Independent Balkan News Agency
By Edison Kurani
In Albania, the government has drafted a bill called "Libel against public state officials and elected officials". This bill, which has one article, states that "Public libel against a senior state official or elected official, with the scope of attributing him a fact which the law considers a criminal offense, receives a fine or a prison sentence up to three years".
If this bill is voted and enacted, libel turns into a criminal offense which is convicted. But what are the other consequences if this bill is enacted?
Legal experts claim that this bill can only be interpreted in one way: "Every person who publicly criticizes or accuses a senior state official or MP, mayor, etc, must think again. If he cannot prove this through facts and evidence accepted in the court of law, he may receive a sentence of up to three years imprisonment".
Who can be sentenced under this bill? Experts strictly refer to the published draft which you can see below as a facsimile: "Any person or media that makes public accusations, can be convicted".
And what is this public manner? Experts say that public libel includes any declaration made on the media and in public. This includes TV, radio, newspapers, online media, rallies, etc.
A question arises on the other side: Are there other consequences for individuals? The legal experts that talked to IBNA, add: "Of course there are. From the moment when libel turns into a criminal offense, it's part of the Criminal Code and any criminal sentence has direct consequences on the citizens. They will be stigmatized and will be refused public offices, as they will have criminal records, they will face difficulties in finding a job, etc".
After the announcement of the draft yesterday (11.11), which  prompted strong reaction by international organizations, media, journalists and common people, the government made a withdrawal today (12.11).
Prime Minister Edi Rama said that draft doesn't aim at punishing the media, but politicians who libel. One of the experts who was asked by IBNA, confirms: "The draft is short and clear. It doesn't reserve an exclusive punishment for politicians, but for every citizen".
Although the government tried to protect its version, it didn't make it. This afternoon, PM Edi Rama came out with a public apology. He said that "libel must be a criminal offense for every politician who is paid through taxpayers' money", adding: "Criminalization of libeling has no connection whatsoever with the press! No. I apologize if this caused such a great misunderstanding!".
This way, the government is trying to calm people down that they will not be imprisoned if they insult the prime minister, ministers, mayors or MPs. Under this bill, only those politicians who libel will end up in prison. "Given that the wording of the bill leaves room for misunderstanding and to include the media in its scope, the bill has been withdrawn to be reformulated in order not to leave room for uncertainties".
It seems that this withdrawal will take the media out of the punitive measures. Oerd Bylykbashi is a democrat MP and senior official of this party. Talking to IBNA, he raises a serious concern: "The new bill aims at attacking the opposition. If the media is not punished, the opposition will.  Libeling has been classified as a criminal offense and if an opposition MP will dare to criticize the prime minister or the government, in the best scenario he will be fined. And if this happens, according to the law, he loses his mandate. Thus, the scope is to leave parliament without an opposition", Mr. Bylykbashi says.
On the other hand, Mr. Rama insists that "time has come for this society to attack the culture of libeling". He says that "the people doesn't elect us and doesn't pay us with his taxes to libel".
But how serious can Rama's plan be considered?
In circumstances when equality for all is aimed, the prime minister is doing a good thing in trying to jail anyone who will libel against him and his ministers. According to this bill which the majority wants to enact, if an individual accuses a senior official for being a thief and doesn't prove this, then he will be imprisoned for up to three years.
But how many times has the prime minister come out on the media and accused many people for truly serious crimes. How many times does the prime minister come out in public and accuses opposition members as murderers, thieves and addresses many other accusations against them? Of course, none of them is based on proof accepted by the court of law. Then, a question naturally arises. Will senior officials who, with the new draft benefit extra protection, be subject to this law too?
Strong reactions by Albanian and international politics
As never before, a strong public appeal was issued in the recent hours by OSCE. It called for Albanian parliament to reject Rama's plan.
OSCE representative for the freedom of media, Dunja Mijatovic said that Albania must reject the libel bill against public officials, which foresees prison sentences. She called on MPs to reject the bill.
"Public institutions and officials must not enjoy extra protection against criticism, on the contrary, they must tolerate a higher level of criticism than common people", Mijatovic said. According to her, criminal convictions for libeling are exaggerated and disproportional. Meanwhile she suggests that they must be replaced with suitable adjustments in the civil law or administrative law.
President of the Republic, Bujar Nishani was one of the first ones to react: "I see such act with concern. I consider this as a restriction of the freedom of speech and democratic standards achieved so far by the political class". According to Nishani, "the imprisonment of a journalist is an imprisonment of not only the free speech, but freedom itself. It's an attack against democratic system". Nishani notes that "one can abuse with words and every abuse must be criticized, but if the word is restricted, then the abuse is much bigger".
Meanwhile, leader of the opposition, Lulzim Basha, said: "That coward of Rama threatens to imprison media and journalists which he cannot blackmail or buy and who have the courage to throw light on scandals, corruption, theft and his alliance with crime. He cannot save himself with such tricks. He will never be able to shut the opposition up, shut the free media up and shut the citizens up. He and his gang will be held accountable".
Prominent journalists have also expressed their concern with a touch of irony, about Rama's bill. Analyst Ilir Kulla says that "given that we cannot decriminalize parliament, then we must decriminalize media". Meanwhile, another analyst, Lutfi Dervishi asks the "1 million question": "Imprisonment for 'criminalizing speech"! What about the one who criminalized Parliament?!".
Meanwhile, social networks, online media, TV and the citizens have discussed this topic today. The majority of them have considered the bill as unacceptable and as an effort to suppress free speech, 25 years after democracy was restored in Albania, the country that suffered 50 years of communist dictatorship. /ibna/