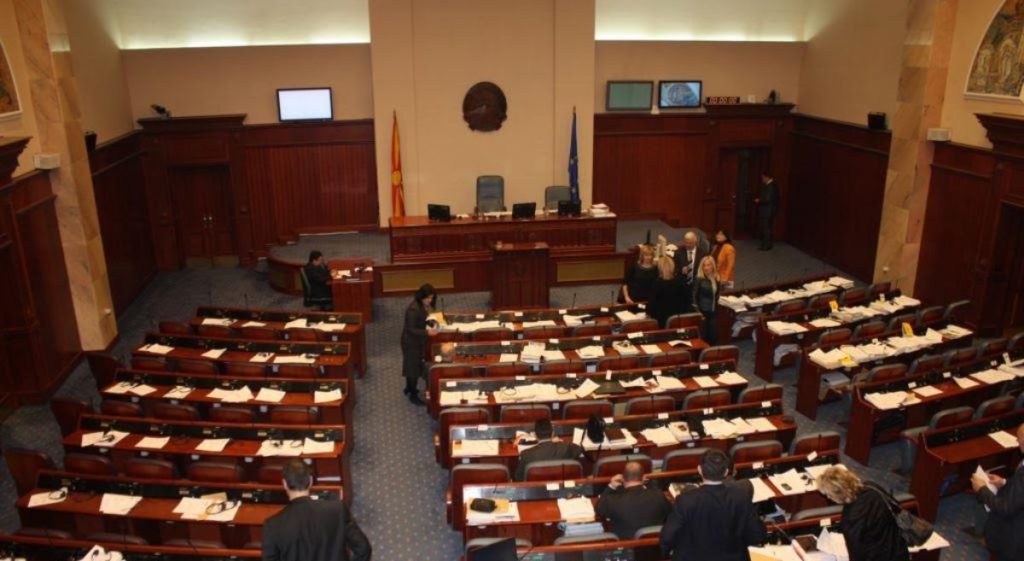 This is a decisive week for the solution of the political crisis in FYROM, as the country is expected to elect the speaker of Parliament and decide on the holding of the local government elections.
SDSM, BDI and two other Albanian parties have agreed on offering support to the social democrat leader, Zoran Zaev for the creation of a new government. On the other hand, VMRO-DPMNE is demanding fresh parliamentary elections.
Leader of VMRO-DPMNE, Nikola Gruevski insists on the holding of fresh parliamentary elections, seeing them as the only solution to the political crisis.
"Elections are the only real and logical solution for the political crisis. Elections are the true solution although SDSM doesn't want them. This would be a referendum for the future of the country. Elections would not be a waste of time or money, because they would be held at the same time as local government elections", Gruevski wrote last night on Facebook. He says that the government that Zaev is planning to form with Albanian political parties, is a threat for the future of the country and it leads to federalization, as according to him, the social democrat leader has accepted the conditions of Albanian parties for the advancement of the Albanian language and other conditions.
VMRO-DPMNE also accuses that one of the key institutions of the state, parliament, will be chaired by an Albanian, Talat Xhaferi, one of the former commanders of the National Liberation Army.
But, SDSM says that VMRO-DPMNE is manipulating the citizens and that through its nationalist card, it's trying to save its leadership from all the wrongdoings that it has committed.
The head of SDSM said that Albanians must at all cost be part of the government, otherwise the state will be federalized.
"Nikola Gruevski is lying to people and is urging ethnic conflicts. However, the government will be formed", Zaev said.
Parliament of the country is expected to elect its speaker until tomorrow. BDI has announced its candidate, Talat Xhaferri, while Besa Movement, an Albanian opposition party, which won 5 seats, said that it will also propose its candidate. After the voting of the speaker of Parliament, Ivanov is once again expected to offer Zaev a mandate. In case Ivanov doesn't do this, then, the former chief justice of the Constitutional Court, Trendafil Ivanovski, says that parliament may avoid the president and vote the government.
"If he fails to give the mandate within a 10 day period from the constitution of parliament, then parliament may convene and vote the government without a mandate from the president", Ivanovski said. According to him, this would not constitute a breach of the Constitution.
Meanwhile, protests are taking place in many cities of the country against the platform of the Albanian political parties. /balkaneu.com/