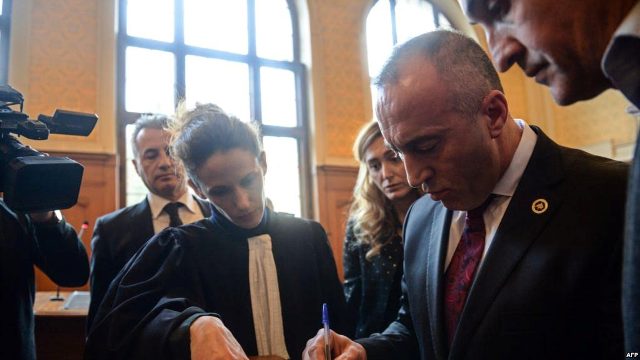 Court of Appeal in Colmar, in Eastern France, decided to postpone the decision relating to the request of Serb authorities for the extradition of former PM of Kosovo, Ramush Haradinaj, whom Belgrade has accused of war crimes.
Belgrade claims that it has new evidence, which have not been presented during his trial in Hague, where Mr. Haradinaj was acquitted twice, once in 2008 and another time in 2012.
Defense lawyers say that if the court rejects the request of the Serb authorities, Mr. Haradinaj will be released and Serbia will not be able to appeal this decision.
Mr. Haradinaj was arrested on 4 January by French authorities based on an arrest warrant issued by Serb authorities 13 years ago.
On 12 January, Court of Appeal of Colmar released Mr. Haradinaj, on the condition that he remains in France, awaiting the deliberation of the request of Serb authorities for his extradition to France.
Mr. Haradinaj's arrest prompted many reactions in Kosovo, where protests were held for his release.
Haradinaj was senior commander of former KLA. After the war, he founded the Alliance for the Future of Kosovo and he continues to be chairman of this party. /balkaneu.com/