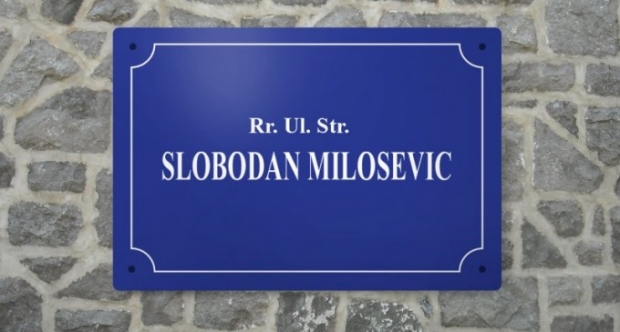 Pristina, March 11, 2015/Independent Balkan News Agency
By Elton Tota
The local council of Ranigull has decided to give the name of Slobodan Milosevic, the intervention of whom in Kosovo provoked NATO's war in 1999, to a street in this commune.
But, the Ministry of Administration and Local Government has abrogated this decision. The head of the local council, Sasa Aleksic, said that nothing is definitive until the end of March. He said that the laws of Kosovo will be respected for every decision.
A group of citizens from Ranillug were the ones to submit this proposal.
The councilors of this commune with a Serb majority, have voted in favor of this demand, but according to the head of the local council of Ranillug, Sasa Aleksic, it's not yet known if the street will hold the name of the person who was accused of war crimes and genocide in former Yugoslavia.
"This is a media campaign. I'm happy to see many media come here. As far as the issue in question is concerned, it's nothing. The council has been submitted a proposal for the road to be given that name, but the decision has been returned for revision and there will be a final response until 31 March", Aleksic said.
According to Aleksic, every decision that will be taken until this date, will be taken based on the laws of Kosovo.
"I'm responsible for the application of the law. The council has not taken any decision in relation to the naming. The responsible commission is handling this case. The proposal has come from the citizens and the commission is examining it. I don't understand why the media is being involved in this."
Citizens of Ranillug have not wanted to comment this issue.
EU Office to Kosovo has considered this incentive as unacceptable. A press release issued by this office says that such incentive doesn't contribute to dialogue and trust between ethnic groups in Kosovo.
"We see the proposal to give a road the name of a person accused by the Hague Tribunal for war crimes, as unacceptable", said the EU office in Kosovo.
The EU has invited politicians of all levels in Kosovo to leave the past behind. /ibna/