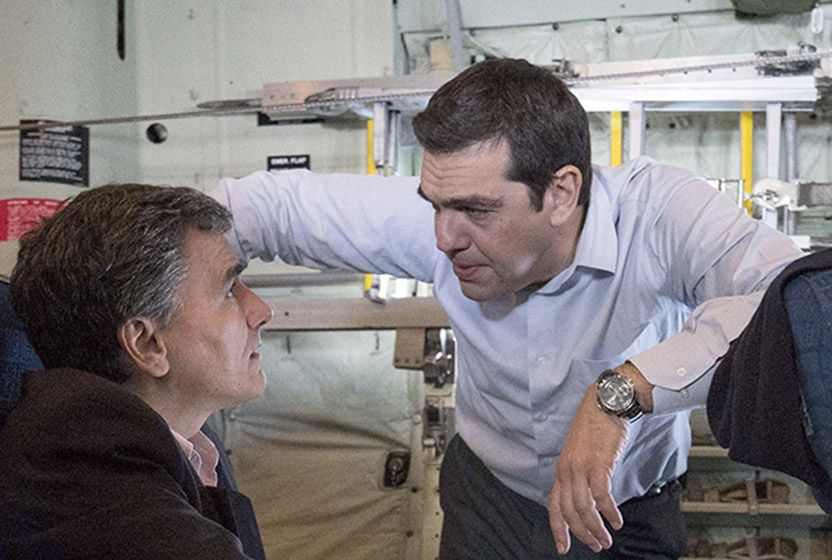 Addressing Greek parliament on Thursday morning, Prime Minister Alexis Tsipras reiterated the importance of Greece being granted debt relief in order for the economy to exit a seven-year long crisis.
"We achieved a lot but we have a long way ahead of us but now the exit is visible" Tsipras said in reference to the ongoing second review of the Greek bailout programme and possible debt relief.
Following the high profile visit of Barack Obama earlier this week, Athens' hopes for debt relief were boosted as the outgoing US President publicly said he will strive to convince Greece's European Union partners and international creditors to do everything necessary to aid Greece's economic recovery.
Obama, who visited Berlin immediately after Athens did not mention the subject publicly in joint statements with German Chancellor Angela Merkel.
Meanwhile, German Finance Minister Wolfgang Schaeuble on Thursday again rejected calls for debt relief for Greece. "Anyone who now speaks about debt relief for Greece does not strengthen those who want reforms," he said at an event in Vienna.
Analysts point out that – ahead of elections in France and Germany in 2017 – Greece can only hope for short term fixes to address its bulging debt and aim for more significant measures at the end of its adjustment program in 2018, if necessary.
As Bank of Greece Governor pointed out in a statement on Thursday, merely granting the country debt relief will not be enough to sustain an economic turnaround. According to Yannis Stournaras, lowering current primary surplus targets in order to reduce the tax burden on Greek households and businesses is also crucial.
Acceleration of privatizations, enhancing the country's competitiveness and timely implementation of reforms, combined with debt relief, would lead the country to financial stability, Stournaras said.
The Greek coalition government has a road map which provides for the swift conclusion of the ongoing bailout review before the end of November that would pave the way for debt talks to commence and Greece's inclusion in the European Central Bank's quantitative easing program.
A meeting of Eurozone Finance Ministers on 5 December is considered key while local reports point out that any deviation from Tsipras' road map to economic recovery could trigger an early election in the first quarter of 2017./IBNA