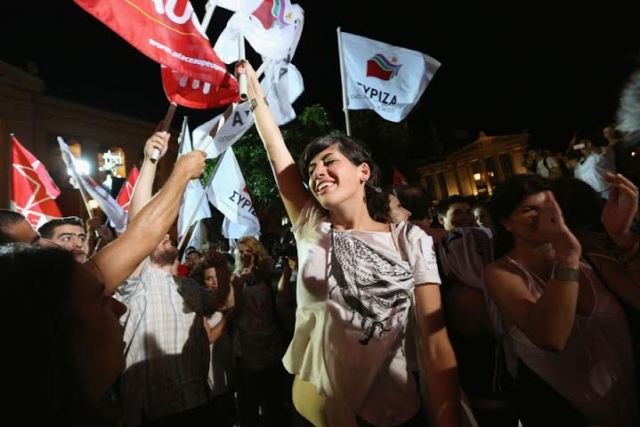 IBNA Special Report
Skopje, January 27, 2015/Independent Balkan News Agency
By Naser Pajaziti
The first comments were articulated today by state officials in relation to the victory of the left wing party Syriza in Greece. Yesterday, the government and officials of the party in power, have not commented the victory of the left wing party.
Current deputy speaker of parliament and former Foreign Minister, Antonio Milososki said that Syriza's victory is a big event for Greece and for the neighboring countries. "I believe that at this moment, those who expect a lot from Tsipras, may be disappointed, while those who may underestimate him, may be surprised", said Milososki.
According to him, there must be balanced expectations in Skopje as far as the new Greek government is concerned.
"We must balance our expectations from Tsipras, who as an opposition leader, seems liberal, but tomorrow, when he becomes PM, he will be more conservative with his positioning", said Miososki.
Career diplomat and political analyst, Srdjan Kerim, says that Alexis Tsipras belongs to a new generation of politicians in Greece and for this reason, he hopes that he will bring new things in the foreign policy of the country and that he will free it from stereotyping, hoping for progress in the solution of the name dispute.
"As far as the name dispute is concerned and expectations that there will be progress in this aspect, I expect both sides to sit down and negotiate a solution for the dispute", declared Kerim.
Former opposition presidential candidate and university professor, Stevo Pendarovski told IBNA that there are no concrete expectations that the Greek government will be engaged or that the name dispute will be a priority for it.
"The name dispute was not a priority of their campaign and the stance of the winning party is clear and doesn't differ a lot from the positioning of the current Greek government. In the recent years, Tsipras and Syriza has been part of the "red line" politics as far as the solution of the name dispute is concerned", said Pendarovski.
Citizens are pessimistic and they demand from state authorities to be engaged in order to impose upon the international community a dynamic agenda as far as the name dispute is concerned.
"We want this issue to come to an end and our paths to open. This issue has blocked us and has not allowed us to be part of the EU and NATO. This way, politics has isolated us. Now, it's its responsibility to come out of these crossroads. We want a hope and a more optimistic future", says Ardian Isaku, student of political sciences at the University of Tetovo.
Macedonian media have also given special attention today to the Greek polls and Tsipras' victory, stressing that expectations are pessimistic, because the neighboring country faces more important challenges that the name dispute. /ibna/