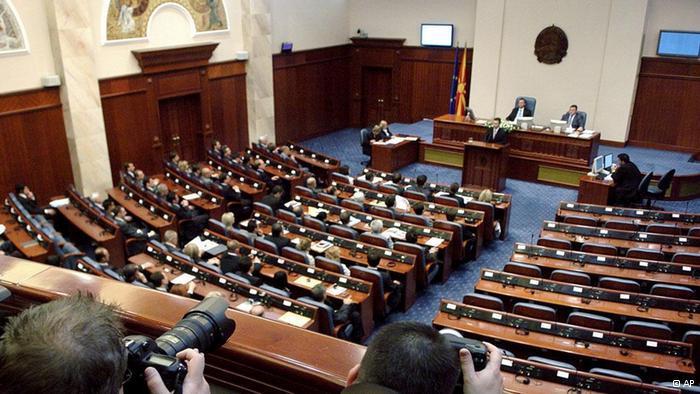 Debates are taking place in Skopje about a possible agreement that can be reached between Macedonian and Albanian parties for the creation of the new government. Albanian parties have united around a political platform which contains demands for the advancement of the position of Albanians in FYROM.
Publicist Fatos Rushiti says that it is difficult to find compromise for a joint government.
"It will be difficult, because Albanian parties will be engaged in solving their own demands, such as a wider use of the Albanian language in the entire territory of the country and also other ethnic demands. On the other hand, Macedonian parties will be reluctant to accept such demands, as they had pledged about them during the campaign. We also have the local government elections in April or May and Macedonian political parties do not want to risk, as they can lost voters during these elections", Fatos Rushiti told balkaneu.com.
Meanwhile, analyst Andreja Stojkovski says that the government must be formed as soon as possible, because FYROM cannot function for a very long period as a state without a prime minister and a government.
"Macedonia's institutions are either non functional or weak. They have submitted to pressure and control. Thus, for the moment we need a political government which is mandated by the citizens and the political parties. Once it's voted in parliament, this government must implement reforms to relieve the state from the claws of politics and restore rule of law", Stojkovski said.
According to the Constitution, the mandate for the creation of the new government is given to the party that wins more seats in Parliament, in this case, VMRO-DPMNE which won 51 mandates, two mandates more than SDSM (Macedonian Social Democratic Union), which won 49 seats. BDI (Democratic Union for Integration) will be a key factor for the creation of the new government, as it has won 10 seats. But there are also other Albanian parties. Besa Movement has won five seats, Alliance for Albanians has won 3 seats and PDSH has won 2 seats. /balkaneu.com/