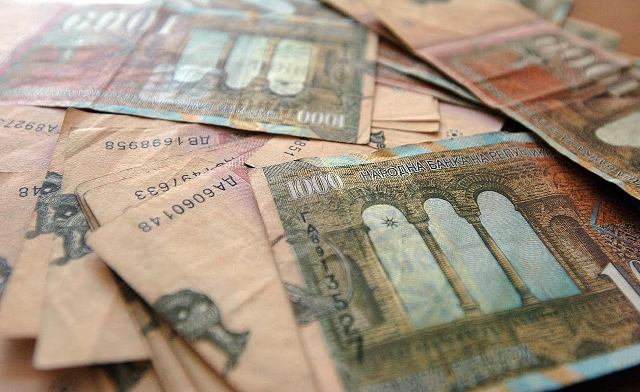 Skopje, 29 July 2015/Independent Balkan News Agency
By Naser Pajaziti
Parliament in FYR Macedonia is debating on the rebalancing of the state budget for this year. This debate is taking place in parliamentary committees, but without the presence of Macedonian opposition MPs. But Albanian opposition represented by PDSH (Albanian Democratic Party) has launched strong criticism for this rebalancing, stressing that the state budget avoids Albanian areas and projects. This party has proposed 219 amendments to complete the budget with projects for Albanians.
Without the presence of the opposition, MPs of the largest party in power, VMRO-DPMNE said that the government's projects are being successfully implemented.
Minister of Finance, Zoran Stavrevski said that rebalancing has been proposed due to the political crisis, which has had its impact in the government's economic policies.
However, minister Stavrevski underlined that rebalancing will not include fund cuts in particular sectors, because according to him, budget revenues in the first six months of the year are 14% higher than projected.
"With this budget revision, funds will be allocated for capital projects, social assistance, administration salaries which have seen a rise and other priority projects of the government", Stavrevski declared.
Opposition party SDSM (Macedonian Social Democratic Union) declared from its headquarters that this rebalancing is made for pre electoral objectives of PM Nikola Gruevski's party.
"Rebalancing is known step of the policies applied by Gruevski and Stavrevski. This continues to impoverish the citizens and businesses", SDSM said.
Expert of economic affairs, Branamir Jovanovic declared that the government has chosen this holiday period to divert the attention of the citizens from the expenses being made by the state treasury.
"The government chose this period to divert the attention of the citizens, who are on holiday. On the other hand, funds are being allocated for pre electoral projects", analyst Jovanovic says.
According to him, the debate being held in parliament shows that political parties are protecting and promoting their interests and not the citizens' interests. He underlines that Albanian opposition party, PDSH, is making ethnic based propaganda ahead of the elections.
In the recent years, the majority has not had any problems with the discussions of the budget, due to the boycott of the Macedonian opposition and sometimes, the Albanian opposition. /ibna/