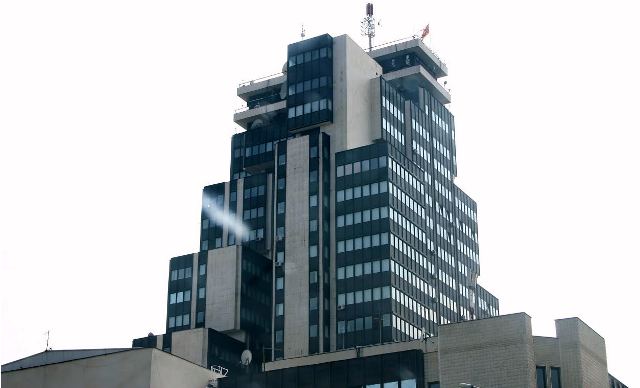 Skopje, 28 September 2015/ Independent Balkan News Agency
By Naser Pajaziti
Political leaders and international representatives have held debates on the depoliticization of the public radio and television network (RTVM), in the framework of the implementation of the public agreement in Skopje.
This media, which is funded by taxpayers, has been the target of criticism. Opposition and a part of civic society, have accused the public network as a machinery that produces and promotes policies of the current government, led by VMRO-DPMNE and BDI (Democratic Union for Integration).
Robert Popovski from the Macedonian Social Democratic Union (SDSM) says that their party has concrete proposals for the depoliticization of the public service.
"We have our proposals, which we will reveal on the table of talks and our idea is that this process of depoliticization must take place before the elections", Popovski declared.
Ernad Fejzullahu, MP from the Albanian Democratic Party, told IBNA that the public service must be regulated and that the propaganda and the lies of this government must end.
"This giant, which has been under the government's control, has been a machinery which has produced propaganda and lies in favor of this government. We must put an end to this. This public informative institution must be based on professionalism and not politicization", Fejzullahu declared.
The head of the Association of Journalists, Naser Selmani told IBNA that their association has come up with proposals to regulate the functioning of RTVM.
"We're discussing proposals on how to depoliticize RTMV. It's important to find a stable source of financing for the public service, but we also want changes in the personnel, to remove those who support the government and have professionals working in this institution", Selmani declared.
RTVM has three TV channels and three radio channels. The second program of the public service is mainly in the Albanian language and other minorities.
Citizens believe that this radio television must go back to the citizens, which fund it through their taxes. Dragi S, a pensioner, says that RTVM belongs to the citizens and not politicians. "Each month, we pay a 3 euro tax and we want a quality program and not propaganda. Enough with these abuses. I would like politics not to intervene in this service", Dragi says.
Since the independence of the country, RTVM has served for the promotion of state policies. In 2006, there were efforts to depoliticize this institution by appointing an expert of Slovenian media as director. But, even this effort was a failed one and this led to the resignation of the Slovenian expert. /ibna/